Aliza Riba, Nurse Practitioner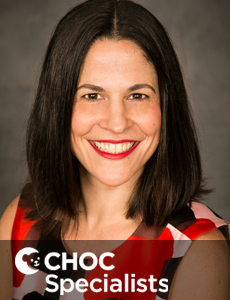 ---
Aliza Riba NP

Appointments:
888-770-2462
Office: 714-509-7601
Specialty: Neurology
Aliza Riba is a nurse practitioner who specializes in caring for kids with brain disorders at CHOC Hospital in Orange.
Aliza Riba NP is on staff at CHOC Hospital in Orange .
Locations
CHOC Hospital
1201 W. La Veta Ave.
Orange, CA 92868
CHOC Neuroscience Center
505 S Main St, Suite 350
Orange, CA 92868
phone: 888-770-2462
fax: 855-246-2329
Credentials
Certified Pediatric Nurse Practitioner (CPNP)
Videos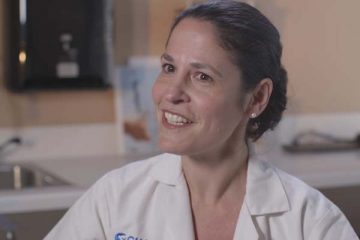 Having Epilepsy Surgery at CHOC
Aliza Riba, epilepsy surgery coordinator at CHOC, explains the process that families will go through when their child has epilepsy surgery at CHOC.