Aliza Riba, Nurse Practitioner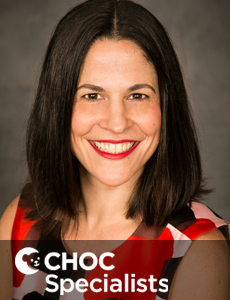 ---
Aliza Riba NP

Appointments:
888-770-2462
Office: 714-509-7601
Specialty: Neurology
Aliza is a board-certified Pediatric Nurse Practitioner specializing in Pediatric Neurology, and has been working with children at CHOC for over 10 years. She provides care to children with epilepsy, with a focus on medically refractory epilepsy. She has a particular interest in epilepsy surgery and neuromodulation (vagal nerve stimulation (VNS), deep brain stimulation (DBS), and responsive neurostimulation (RNS)), and is an active member of the Ketogenic Diet treatment team.
Prior to joining CHOC, she was a research study coordinator at Columbia University Medical Center where she managed a multi-site study of Alzheimer's disease, and was also a healthcare research coordinator for two independent start-up companies in New York.
She earned a Bachelor of Arts at Tufts University, where she majored in both Clinical Psychology and Child Development. She later earned a Bachelor of Science in Nursing and Master of Science in Nursing at Columbia University.
Aliza Riba NP is on staff at CHOC Hospital in Orange .
Locations
CHOC Hospital
1201 W. La Veta Ave.
Orange, CA 92868
CHOC Neuroscience Center
505 S Main St, Suite 350
Orange, CA 92868
phone: 888-770-2462
fax: 855-246-2329
Credentials
Certified Pediatric Nurse Practitioner (CPNP)
Videos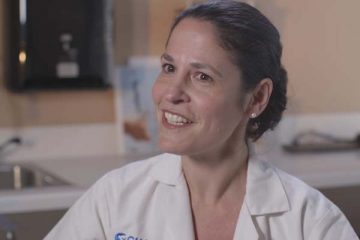 Having Epilepsy Surgery at CHOC
Aliza Riba, epilepsy surgery coordinator at CHOC, explains the process that families will go through when their child has epilepsy surgery at CHOC.