Hyundai Cancer Institute :: Meet the Leukemia Treatment Program Team
The Leukemia Treatment Program at the Hyundai Cancer Institute at CHOC Children's is a multidisciplinary team of nationally recognized pediatric blood cancer experts.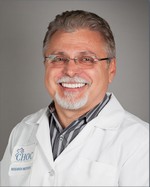 The team that treats patients with standard to high risk acute lymphoblastic leukemia (ALL) is led by
Ivan Krov, M.D
., who is a board-certified pediatric hematologist/oncologist. He earned his medical degree from the Medical Academy in Sofia, Bulgaria in 1979. He did his residency and fellowship in Bulgaria where he went on to become an accomplished pediatric hematologist/oncologist for more than 12 years. In 1992, Dr. Kirov moved to the United States and became a visiting fellow in the bone marrow transplant program at the Johns Hopkins Hospital Oncology Center. He then went on to complete a residency in pediatrics at Westchester County Medical Center and postdoctoral fellowship in pediatric hematology/oncology at CHOC Children's..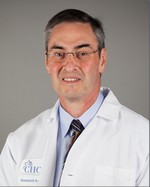 Steven Neudorf, M.D.,
leads the team caring for our patients with very high risk leukemia ALL and acute myeloid leukemia (AML). This team also works with patients receiving blood and marrow transplants through the
Cancer Institute's Blood and Marrow Transplant Program
(BMT). Dr. Neudorf specializes in stem-cell transplantation and is board certified in pediatrics and pediatric hematology/oncology. He served his fellowship, residency and internship through the University of Minnesota. He received his medical training at University of Health Sciences/Chicago Medical School, in Illinois. Dr. Neudorf is a member of the Pediatric Subspecialty Faculty Board of Directors.
Associate Spotlight: Colette Bruce-Case Coordinator
Colette Bruce is a case coordinator for the Cancer Institute's Leukemia Treatment Program along side Dr. Esparaza and their team of multidisciplinary specialists.Colette loves her job as a case coordinator and being part of the Standard/High Risk Leukemia Team. "Respect is the corner stone of our team," Colette said. "Each of us has a very important role, and without any one team member, we could not provide the outstanding care we give our patients."
Read more about Colette...