Treating teens and young adults with cancer is our passion.
The AYA Treatment Program at CHOC Children's is made up of a multidisciplinary team of nationally recognized medical and surgical experts. Our AYA oncologists work with our cancer-specific treatment teams to help direct each patient's treatment while also working directly with patients to help them navigate other important life issues that can be impacted by their treatment—like their ability to have children in the future, how to handle time away from school or work, relationships, body image and much more. We understand that teens and young adults have needs, rights and questions that are very different from our younger patients and work to provide a program and support unlike any other institution. The program is led by Leonard Sender, M.D. and Heather Hawthorne, M.D.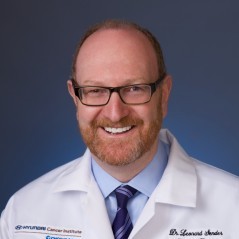 Dr. Leonard Sender is medical director for the Hyundai Cancer Institute at CHOC Children's and is board certified in pediatrics and pediatric hematology/oncology. He completed his fellowship at Children's Hospital of Los Angeles and both his residency and internship at UC Irvine Medical Center. He received his medical training at the University of Witwatersrand in Johannesburg, South Africa. Dr. Sender is very accomplished in treating teen and young adult patients. In fact, he is one of the few pediatric-trained oncologists in the nation who also works with adults. Dr. Sender is committed to improving care for AYA patients through advocacy and serving on the Stupid Cancer board of medical directors. He is also editor-in-chief of the Journal of Adolescent and Young Adult Oncology and founder of the Society for Adolescent and Young Adult Oncology.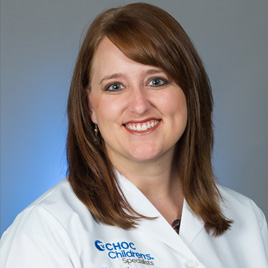 Dr. Heather Hawthorne is clinical director of the Adolescent and Young Adult Cancer Program at CHOC. She is board certified in pediatrics and pediatric hematology/oncology and completed her fellowship at University of Alabama-Birmingham. She completed a combined residency in internal medicine and pediatrics at the University of South Carolina's Greenville Hospital System. Dr. Hawthorne received her medical training at the University of Arkansas Medical Sciences in Little Rock, Arkansas. In addition to her passion for AYA, she specializes in treating patients with solid tumors and other rare cancers.
"Discovering you have cancer may be intimidating or overwhelming," says Dr. Hawthorne, "but our team is here to support you during your journey. We encourage all patients to stay active and informed about their treatment and to stay connected with their friends and family while creating new bonds with other teens and young adults in the program. We know that your future is bright and that this journey will make you stronger."
Learn more about our exceptional pediatric oncology-trained nurses, social workers, psychologists, nurse practitioners, child life specialists and case coordinators at the Cancer Institute.