Hyundai Cancer Institute Clinic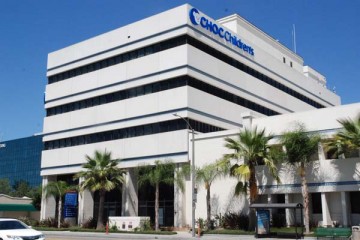 The Hyundai Cancer Institute at CHOC has its own dedicated outpatient clinic for current patients, families seeking an initial diagnosis or a second opinion. Our clinic setting and special scheduling allow us to provide patients with access to many of the specialists and services they need all in one office visit.
The Hyundai Cancer Institute is located on the second floor of the clinic building. The parking structure is located next the building. Download our campus map here: English map | Spanish map
Patients and families should park in the main hospital parking structure and proceed to the clinic building. The Cancer Clinic is located on the second floor, just past the elevators on the right. Patients who are running late for their appointment should call 714-509-8636 to let one of our staff members know or to reschedule. If the child is ill, please be certain to go to the "isolation waiting room."
Families are encouraged to bring their oncology binder and a list of questions they may have for the child's care team. New patients should be prepared to bring the patient's medical records to the appointment.
Location
Hyundai Cancer Institute Clinic
CHOC Clinic
1201 W. La Veta Ave.
2nd Floor
Orange, CA 92868

Phone
714-509-8636
Hours
8-4:30 p.m., Monday-Friday
Closed 12-1 p.m. daily