Dr. Michel Mikhael, Neonatology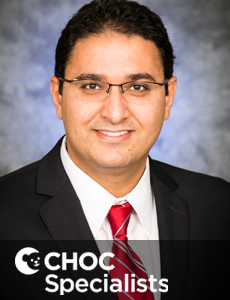 Dr. Michel Mikhael joined CHOC Hospital in 2012 and currently serves as an assistant professor of clinical pediatrics at UC Irvine. His philosophy of care is to provide family centered care and apply evidence-based practices. He has special interest in periatology, extremely low birth weight neonates and sepsis. He is board certified in pediatrics and neonatal-perinatal medicine by the American board of Pediatrics.
Dr. Mikhael attended medical school at Cairo University School of Medicine in Egypt, completed his pediatrics residency at Maimonides Infants and Children's Hospital, Brooklyn, NY, then fellowship training in neonatal perinatal medicine at University of Texas Southwestern Medical Center, Dallas, TX
Locations
CHOC Hospital
1201 W. La Veta Ave.
Orange, CA 92868
CHOC at Mission Hospital
27700 Medical Center Rd. 5th Floor
Mission Viejo, CA 92691
Hoag Memorial Presbyterian Hospital
One Hoag Dr.
Newport Beach, CA 92663
Pomona Valley Hospital
1798 N. Garey Ave.
Pomona, CA 91767
Education
Fellowship – Neonatal-Perinatal Medicine
University of Texas Southwestern Medical Center, Dallas, Texas
Internship
Cairo University Teaching Hospitals, Cairo, Egypt
Medical School
Cairo University School of Medicine, Cairo, Egypt
Residency – Pediatrics
Maimonides Infants and Children's Hospital, Brooklyn, New York
Administrative Appointments
Neonatology, CHOC Specialists
Honors and Awards
Children's Clinical Research Advisory Committee (CCRAC) Award
Children's Medical Center of Dallas
The Sassine Rahi award for Excellence in Neonatology
Maimonides Infants and Children's Hospital of Brooklyn
Professional Organizations
American Academy of Pediatrics
Egyptian Medical Syndicate
Publications
Lack of Evidence for Time or Dose Relationship between Antenatal Magnesium Sulfate and Intestinal Injury in Extremely Preterm Neonates. Mikhael M, Bronson C, Zhang L, Curran M, Rodriguez H, Bhakta KY. Neonatology. 2019 Apr 9;115(4):371-378. doi: 10.1159/000497412. [Epub ahead of print] PMID: 30965340
Adrenal insufficiency in neonates undergoing cardiopulmonary bypass and postoperative hypothalamic-pituitary-adrenal function after prophylactic glucocorticoids. Tang A, Rosenfeld CR, Mikhael M, McPhaul MJ, Koch JD. J Perinatol. 2019 May;39(5):640-647. doi: 10.1038/s41372-019-0344-7. Epub 2019 Mar 12. PMID: 30867544
Three-hourly feeding intervals are associated with faster advancement in very preterm infants. Chu E, Freck S, Zhang L, Bhakta KY, Mikhael M. Early Hum Dev. 2019 Apr;131:1-5. doi: 10.1016/j.earlhumdev.2019.01.021. Epub 2019 Feb 2. PMID: 30721843
Carmi Syndrome in a Preterm Neonate: A Multidisciplinary Approach and Ethical Challenge. Hicks TD, Singh H, Mikhael M, Shah AR. Case Rep Pediatr. 2018 Dec 20;2018:4548194. doi: 10.1155/2018/4548194. eCollection 2018. PMID: 30671273
Birth Tourism and Neonatal Intensive Care: A Children's Hospital Experience. Mikhael M, Cleary JP, Dhar V, Chen Y, Nguyen DV, Chang AC. Am J Perinatol. 2016 Dec;33(14):1415-1419. Epub 2016 May 16. PMID: 27183000
Mikhael M, Brown LS, Rosenfeld CR. Serial Neutrophil Values Facilitate Predicting the Absence of Neonatal Early-Onset Sepsis. J Pediatr March 2014.
Rastogi S, Mikhael M, Filipov P, Rastogi D. Effects of Ventilation on Hearing Loss in Preterm Neonates: Nasal Continuous Positive Pressure Does Not Increase the Risk of Hearing Loss in Ventilated Neonates. Int J Pediatr Otorhinolaryngol March 2013.
Our neonatologists commonly treat the following conditions in newborns and babies:
Apnea
Bradycardia
Bronchopulmonary dysplasia (BPD)
Heart valve abnormalities
Hypoglycemia
Intrauterine growth restriction (IUGR)
Intraventricular hemorrhage (IVH)
Jaundice
Macrosomia
Persistent pulmonary hypertension of the newborn (PPHN)
Pneumonia
Respiratory distress syndrome (RDS)
Retinopathy of prematurity (ROP)
Sepsis
Septal defects
Trouble keeping warm
Michel Mikhael MD

Office: 714-509-4373
Specialty: Neonatology
Board Certified: Pediatrics, Neonatal-Perinatal Medicine
On Staff at: CHOC Hospital in Orange
Health Topics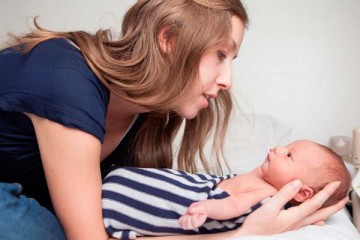 Every family looks forward to a healthy pregnancy and to the birth of a healthy newborn. For some, there may be unexpected challenges along the way because an expectant mother has a high-risk pregnancy.