Dr. Irfan Ahmad, Neonatology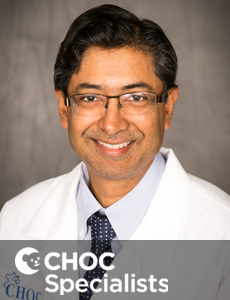 ---
Irfan Ahmad MD

Office: 714-509-4373
Specialty: Neonatology
Board Certified: Neonatal-Perinatal Medicine, Pediatrics
An expert in neonatology medicine, Dr. Ahmad is dedicated to providing the highest quality of care for infants. He works on several projects with California Perinatal Quality Care Improvement Collaborative and serves as the co-director of quality improvement for the CHOC Specialists network of NICUs. His expertise is in taking care of infants who require surgeries in the newborn period and is involved in projects to decrease intra-operative hypothermia and standardize postoperative management including pain control.
Dr. Ahmad has worked in close collaboration with the pediatric surgeons in establishing a Surgical NICU at CHOC and serves as its medical director. He is involved in training pediatric residents in the combined UCI-CHOC Pediatric Residency Program and serves as the education director for the CHOC NICU.
Dr. Irfan Ahmad is board certified in pediatrics and neonatal-perinatal medicine. He attended medical school at the Aga Khan University, Karachi, Pakistan. He completed his residency training program in pediatrics at University of Oklahoma. He served as a pediatrician in Tahlequah, Oklahoma before resuming his training and completed his fellowship in perinatal-neonatal medicine at the University of California, Irvine.
Dr. Ahmad teaches at UC Irvine and holds the academic appointment of clinical associate professor of pediatrics. Dr. Ahmad has authored several publications and continues to be involved in clinical research in collaboration with UCI. He is a co-investigator in NIH supported research on infant exercise.
Clinical Interests
Infant growth and the effects of inflammatory and growth factors. Necrotizing enterocolitis and spontaneous intestinal perforation.
Irfan Ahmad MD is on staff at CHOC Hospital in Orange and CHOC Mission Hospital.
Locations
CHOC Hospital
1201 W. La Veta Ave.
CHOC at Mission Hospital
27700 Medical Center Rd. 5th Floor
Mission Viejo, CA 92691
Western Medical Center
1001 N. Tustin Ave.
Santa Ana, CA 92705
St. Jude Medical Center
101 E. Valencia Mesa Dr.
Fullerton, CA 92835
Parkview Community Hospital
3865 Jackson St.
Riverside, CA 92503
Education
Chief Fellow, Neonatal-Perinatal Fellowship program
UC Irvine, California
Internship
Aga Khan University
Karachi, Pakistan
Medical School
Aga Khan University Medical College, Karachi, Pakistan
Neonatal-Perinatal Medicine Fellowship
UC Irvine, California
Pediatric Residency
The University of Oklahoma, Oklahoma City, OK
Academic Appointments
Assistant Clinical Professor of Pediatrics
David Geffen School of Medicine, UCLA
Associate Clinical Professor of Pediatrics
University of California, Irvine
NICU Educational Director
Pediatric Residency Program, University of California, Irvine
Administrative Appointments
Neonatology, CHOC Specialists
Board Certifications
Neonatal-Perinatal Medicine
American Board of Pediatrics
Pediatrics
American Board of Pediatrics
Book Chapters
Necrotizing Enterocolitis and Spontaneous Intestinal Perforation in Neonatology Manual by T. Gomella, sixth edition, LANGE Clinical Science, Mc Graw-Hill publishers, New York, published June 19, 2009.
Necrotizing Enterocolitis. The 7th edition of Neonatology by Gomella. LANGE Clinical Science, Mc Graw-Hill publishers, New York, published May 22, 2013.
Spontaneous Intestinal Perforation. Accepted for publication in the 7th edition of Neonatology by Gomella. LANGE Clinical Science, Mc Graw-Hill publishers, New York, published May 22, 2013
Honors and Awards
Orange County Physician of Excellence
Orange County Medical Association, Multiple years
Top Doctors: Southern California
Castle Connolly
Lectures and Presentations
Fetal and Neonatal Growth and body composition
Nutritional Conference at CHOC, 2011
Infectious Diseases related to Prematurity
CME lecture at Coastal Communities Hospital, March 6, 2006
Retinopathy of Prematurity
UCI: Advanced topics in Neonatology, September 27, 2006
Publications
Body composition and its components in preterm and term newborns: A cross-sectional, multimodal investigation. Irfan Ahmad, Dan Nemet, Alon Elaikim, Robin Koeppel, Donna Grochow, Maria Coussens, Susan Gallitto, Julia Rich, Andria Pontello, Sharon Leu, Dan Cooper, Feizal Waffarn. American Journal of Human Biology. 2010. 22(1): 69-75.
Growth factors, inflammatory cytokines and postnatal growth in preterm infants. Eliakim A, Nemet D, Ahmad I, Zaldivar F, Koppel R, Grochow D, Waffarn F, Cooper DM. J Pediatr Endocrinol Metab. 2009 Aug. 22(8): 733-40.
Left ventricular cardiac output is a reliable predictor of extracorporeal life support in neonates with congenital diaphragmatic hernia. Gaffar S, Ellini AR, Ahmad I, Chen Y, Ashrafi AH. J Perinatol. 2019 May;39(5):648-653. doi: 10.1038/s41372-019-0348-3. Epub 2019 Mar 5. PMID: 30837654
Our neonatologists commonly treat the following conditions in newborns and babies:
Apnea
Bradycardia
Bronchopulmonary dysplasia (BPD)
Heart valve abnormalities
Hypoglycemia
Intrauterine growth restriction (IUGR)
Intraventricular hemorrhage (IVH)
Jaundice
Macrosomia
Persistent pulmonary hypertension of the newborn (PPHN)
Pneumonia
Respiratory distress syndrome (RDS)
Retinopathy of prematurity (ROP)
Sepsis
Septal defects
Trouble keeping warm
Health Topics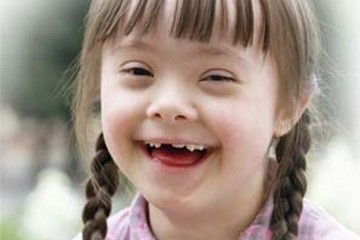 Birth Defects
Common birth defects include: heart defects, cleft lip, cleft palate, Down syndrome and spina bifida. Congenital heart defects are the most common in the U.S.