Meet Our Researchers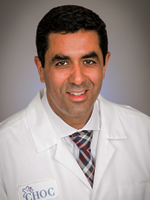 Pediatric orthopaedic surgeon and researcher Afshin Aminian, MD, is driven by one goal: to "give children with movement challenges a life without limits. Dr. Aminian sees patients with a wide array of conditions, from rare genetic disorders and neuromuscular diseases to scoliosis and fractures. All have one challenge in common: problems with simple movement in their daily activities. "We know every one of these young patients has a dream – to be up and out on the playing field, running around and having fun with their peers," says Dr. Aminian.
Learn more.
---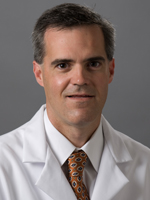 Pediatric orthopaedic surgeon and researcher Francois Lalonde, MD, leads CHOC's hip disorder program, so it comes as no surprise that one of his long-term research projects involves Legg-Calve-Perthes disease. "In this condition," explains Dr. Lalonde, "the blood supply to the femoral head—the ball-shaped head of the thigh bone—is interrupted. This causes the head of the bone to collapse. The body will absorb the dead bone cells and replace them with new bone cells, eventually reshaping the femoral head.
Learn more.
---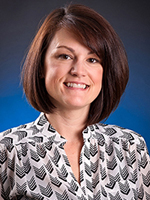 Pediatric orthopaedic surgeon and researcher Jessica McMichael, MD, specializes in the care and treatment of fractures, and a variety of pediatric musculoskeletal disorders, including limb and foot deformities, and cerebral palsy. "At CHOC, I have the opportunity to combine my first love, trauma care, with my second love, pediatric limb deformity, in both my clinical practice and my research work," Dr. McMichael says. "It's a stimulating environment to help advance the care, and the safety of this care, for our pediatric orthopaedic patients."
Learn more.
---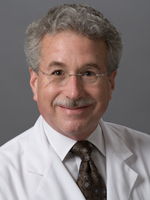 Pediatric orthopaedic surgeon and researcher Samuel Rosenfeld, MD, has gained a national reputation for excellence in pediatric neuromuscular diseases, specializing in spina bifida, muscular dystrophy (MD), scoliosis, cerebral palsy, hydrocephalus, spasticity and other pediatric neuromuscular diseases, and rehabilitation. One of Dr. Rosenfeld's key accomplishments is the creation of a multidisciplinary clinic at CHOC for the treatment of children with MD, spina bifida and spasticity. He directs CHOC Muscular Dystrophy Association Clinic, the only pediatric program in Orange County designated by the Muscular Dystrophy Association to help families understand and manage muscle disease.
Learn more.
---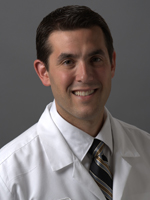 Pediatric orthopaedic surgeon and researcher John A. Schlechter, DO, runs an extremely busy sports medicine and arthroscopy practice at the CHOC Orthopaedic Institute, yet still finds the time to publish extensively on his biomedical studies and clinical outcomes research. His work has appeared in several peer-reviewed journals, including the
Journal of Pediatric Orthopaedics,
Journal of Children's Orthopedics,
Current Orthopaedic Practice
,
Spine
, and
Arthroscopy
. "My focus is on fracture care, sports medicine and other orthopaedic conditions affecting children and adolescents," Dr. Schlechter says. "The goal with our research is to improve treatment approaches in these active young people."
Learn more.
---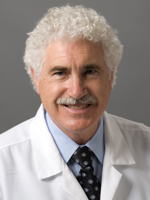 Pediatric orthopaedic surgeon and researcher Carl R. Weinert, MD, is a pioneer in the field, establishing the first ever pediatric orthopaedic practice in Orange County. In addition to 40 years working in his clinical practice, Dr. Weinert has done extensive research in a variety of areas as well as trained hundreds of orthopaedic and pediatric residents, medical students, nurses, physical therapists and pre-med college students at the University of California, Irvine. Dr. Weinert's research interests include developing effective, minimally invasive treatment alternatives for benign bone tumors and bone cysts, designing new surgical instruments for improving the treatment of fractures, especially elbow fractures, and advancing the treatment of clubfoot and other congenital foot deformities.
Learn more.