Dr. Christopher Min, Pediatric Psychology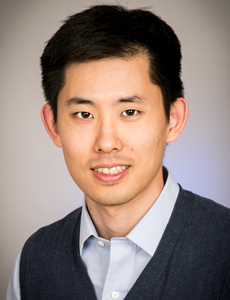 Chris Min, PhD, is a licensed pediatric psychologist at CHOC Children's Hospital and CHOC Children's at Mission Hospital. His primary role consists of providing inpatient consultation/liaison services, outpatient therapy for children with medical illnesses, and supervising pre-doctoral interns.
Dr. Min received his undergraduate degree from Johns Hopkins University in Baltimore and completed his PhD at University of Maryland, Baltimore County. He completed both his pre-doctoral internship and post-doctoral fellowship at CHOC Children's.
Clinical Interests
Inpatient psychological consultation and liaison; pediatric sleep medicine; assessment/treatment of children with neurological issues; concussion management
Locations
CHOC Children's Pediatric Psychology
1120 W La Veta Ave
Suite 470
Orange, CA 92868
phone: 714-509-8481
fax: 714-509-8756
CHOC Children's at Mission Hospital
27700 Medical Center Rd
Mission Viejo, CA 92691
phone: 949-364-1400
Education
Psychology School
University of Maryland Baltimore County
Pre-doctoral Internship
Children's Hospital of Orange County, Orange, CA
Post-Doctoral Fellowship
Children's Hospital of Orange County, Orange, CA
Christopher Min PhD

Appointments:
714-509-8481
Specialty: Psychology
On Staff at: CHOC Children's Hospital and CHOC Children's at Mission Hospital