Dr. James P. Cappon, Pediatric Critical Care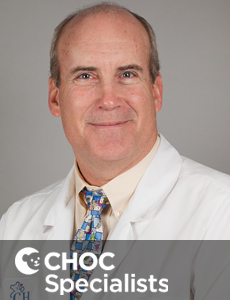 ---
James P Cappon MD

Office: 714-509-8620
Specialty: Critical Care
Board Certified: Critical Care
Additional Languages: Spanish
Dr. James Cappon is board certified in pediatrics and pediatric critical care medicine and provides the full range of tertiary-level critical care procedures, with expertise in mechanical ventilation and management of respiratory failure. He sees patients at CHOC Hospital in Orange. Dr. Cappon serves as Chief Quality and Safety Officer.
Prior to joining CHOC, Dr. Cappon attended medical school at the University of New Mexico School of Medicine in Albuquerque. He completed his residency training at Harbor-UCLA Medical Center in Torrance, California, and his fellowship training in pulmonology and critical care at Harbor-UCLA Medical Center, CHOC and the Martin Luther King Jr. Medical Center, Department of Pediatrics, Division of Pediatric Critical Care/Pulmonology.
Research Focus
Patient safety, quality improvement, pediatric transport
James P Cappon MD is on staff at CHOC Hospital in Orange .
Locations
CHOC Hospital
1201 W. La Veta Ave.
Orange, CA 92868
Research
Dr. Cappon is dedicated to studying best practices in patient safety and quality improvement. His past and current research has focused on adverse event triggers in pediatric intensive care units; improved assessment, triage and safety for pediatric transport; and reducing catheter-associated bloodstream infections. Dr. Cappon is currently co-investigator in eight studies at CHOC, including studies looking at genomic analysis of pediatric systemic inflammatory response syndrome, sedation management in pediatric patients with acute respiratory failure, and therapeutic hypothermia after pediatric cardiac arrest. He is involved in several studies dealing with influenza and a prospective cohort study looking at pertussis in U.S. children.
In all, Dr. Cappon's research into patient safety, quality improvement and pediatric transport helped make CHOC a leader in pediatric transport medicine. In fact, CHOC is in the top five pediatric transport hospitals in the nation. Also because of his expertise, Dr. Cappon has presented throughout the country on critical care, pediatric transport, patient safety and quality.
Videos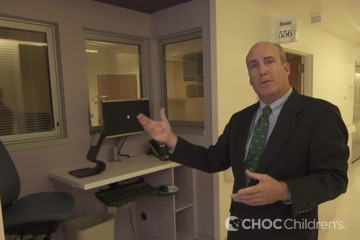 The New Holmes Tower
In this video Dr. James Cappon gives us a tour of the new Holmes Tower at CHOC Hospital in Orange, featuring the new technology.
Podcasts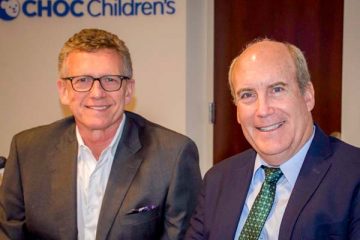 HIMSS Award
CHOC recently became the first children's hospital on the West Coast-and only third in the nation- to receive the Enterprise Davies Award from the Healthcare Information and Management Systems Society (HIMSS).