World-class Care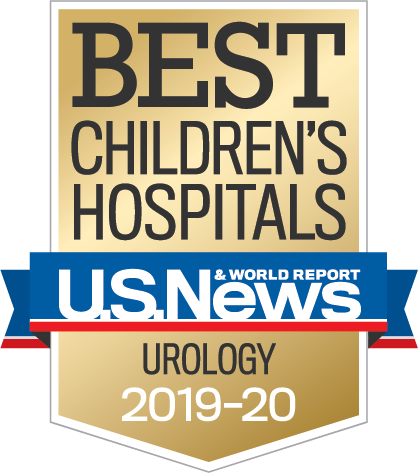 The CHOC Urology Center is ranked among the top pediatric urology hospitals according to U.S. News and World Report. Because we specialize in pediatric urology, we are able to provide our patients with the most innovative, comprehensive and clinically advanced care available. Learn more about the conditions we treat.
The CHOC Children's Urology Center is committed to offering patients the very latest treatments in pediatric urology in an environment dedicated to family-centered care. Our physicians and other health care professionals are all specially trained to work with pediatric urology patients. Our five world-renowned fellowship-trained pediatric urologists, Dr. Antoine Khoury, Dr. Irene McAleer, Dr. Elias Wehbi, Dr. Kai-wen Chuang and Dr. Heidi Stephany are held at the highest regard for their skills as surgeons and health providers. The center also has three certified pediatric nurse practitioners.
Being associated with the University of California, Irvine's urology department, means we maintain our ability to be a teaching facility and conduct state-of-the art research. Our urology residents and pediatric urology fellows are among the best and brightest from around the globe. Together, our team is a cohesive unit that interacts regularly to ensure quality, effective and efficient care. Learn more about our research efforts.
Always by Your Side
In addition to being experts in the urology care for pediatric patients, we are dedicated to providing compassionate patient- and family-centered care. At CHOC, it is important that our patients still feel and act like kids and that their families get the support they need to focus on what is most important: patient recovery. We are by your side every step of the way with detailed information, guides and more. View our patient and family resources.