At CHOC, we have a licensed professional acupuncturist who has special training in pediatrics. Acupuncture involves the gentle insertion and stimulation of sterile, single-use disposable needles which are thinner than any used in Western medicine. They are routinely referred to as "cat whiskers" and are well tolerated by children of all ages. These are painlessly inserted at strategic points on the body that are thought to have certain electrical properties, which affect chemical neurotransmitters in the body. Many of our patients seek acupuncture treatment for relief of pain, nausea, fatigue, stress, anxiety and other conditions.
Acupuncture is offered among our integrative health services. It is important to discuss acupuncture with your child's doctor to determine if the treatment is right for them.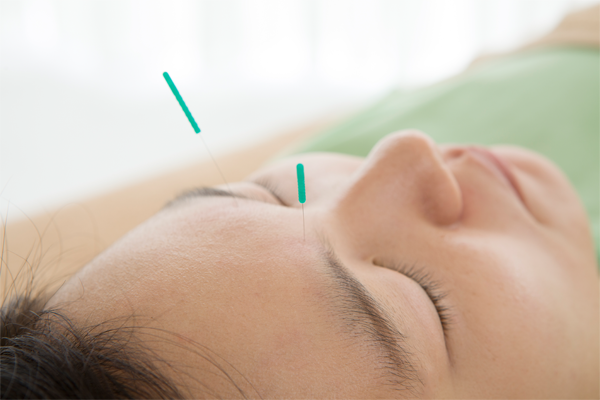 How does acupuncture work?
According to theories of traditional Chinese medicine, the human body has more than 2,000 acupuncture points connected via pathways or meridians. These pathways create an energy flow (Qi, pronounced "chee") through the body that is responsible for overall health. Disruption of the energy flow can cause problems in the body. Acupuncture may correct these imbalances when applied at acupuncture points and improve the flow of Qi. Acupuncture theories today are based on extensive laboratory research and have become widely known and accepted. In addition, controlled studies have shown evidence of the effectiveness of acupuncture for certain conditions.
In general, acupuncture points are believed to stimulate the central nervous system, which, in turn, releases chemicals into the muscles, spinal cord and brain. These chemicals either alter the experience of pain or release other chemicals that influence the body's self-regulating systems. These biochemical changes may stimulate the body's natural healing abilities and promote physical and emotional well-being.
How to Do Acupressure on Your Own
Acupressure is similar to acupuncture but can be done without the use of needles. You can perform acupressure on your own body whenever you need help with feelings of pain, nausea, stress and anxiety.