It's Safe For You and Your Baby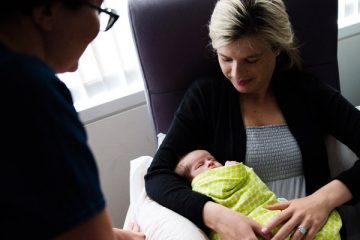 Birthing plans, or labor and delivery, are not affected in any way by choosing to donate. The collection procedure is non-invasive and completely safe for both you and your baby, and nothing will be done to the baby.
Cord blood is collected immediately following birth from the umbilical cord — not your baby – after the umbilical cord has been clamped and cut. You still choose who cuts your baby's umbilical cord.