CHOC Outpatient Heart Center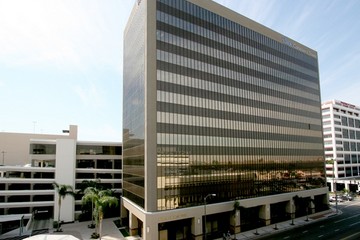 The CHOC Outpatient Heart Center is a centralized location for patients to receive care related to all cardiac conditions. The center has 23 clinical rooms for echocardiograms, stress testing and consultations, as well as rooms that can be used for exams or echocardiograms to best meet your needs. The serene environment features sky and seascape imagery in a soothing color palette. In the waiting area, patients can interact with a digital, touchless coloring display.
The CHOC Outpatient Heart Center is located on the sixth floor of the Commerce Tower. The parking structure for the Commerce Tower is located right behind the building. Download our campus map here: English map | Spanish map
Location
CHOC Outpatient Heart Center
CHOC Commerce Tower
505 S. Main St.
Suite 600
Orange, CA 92868

Phone
Appointments: 888-770-2462
Office: 714-509-3939
Fax: 855-246-2329
After-Hours: 866-316-3382
Hours
Monday-Friday, 8 a.m.-5 p.m.
Saturday, 8 a.m.-12 p.m.