CHOC Children's Publications
CHOC Children's Annual Report


Everyone in Orange County is somehow connected to CHOC Children's. If it's not your own children that have been treated by our team of pediatric experts, chances are you know a few that have. Among friends, neighbors, coworkers, even people we encounter in our daily travels—CHOC is a common bond we all share. In this report, you will learn about some of our finest moments.

---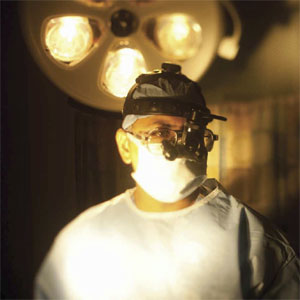 A Tiny Scar Makes a Big Difference

Advancements in medical technology have resulted in a new laparoscopic technique that allows surgeons to perform some procedures through a single, small incision. CHOC pediatric surgeon Mustafa Kabeer, M.D., is using Single Incision Laparoscopic Surgery (SILS) to perform gallbladder procedures on patients at CHOC Children's.

According to Dr. Kabeer, SILS is now possible because of the greater flexibility of newly designed instruments. "It's much easier to maneuver the tools and perform the surgery due to major improvements and advancement in laparoscopic instrumentation," he said.

Minimally invasive surgery offers several advantages for patients compared to conventional "open" surgery, which features a long incision. Laparoscopic surgery uses small incisions to insert equipment and a small camera inside the body, which allows the surgeon to see clearly and perform complex procedures. This type of surgery is safer, less painful, and shortens recovery time. And because the incisions are so small, scarring is minimal.


We believe that less scarring on the outside also means less scarring on the inside.
However, SILS advances minimally invasive surgery to a new level. The single incision, hidden in the belly button, leaves only one small scar. Traditional laparoscopic gallbladder procedures involve four incisions that may leave scars.

Dr. Kabeer said scarring is a concern for young patients.

"Self-image is really important for children, who are still growing and are often self-conscious about their bodies," Dr. Kabeer said. "We believe that less scarring on the outside also means less scarring on the inside."

The shorter recovery time also enables children and their families to resume normal routines as quickly as possible. Most patients spend just one night at CHOC and recover from the procedure within a few days.

"We continue to do more complex surgeries and procedures with smaller incisions," Dr. Kabeer said. "Our ultimate goal is to make surgery more comfortable and less invasive for our patients."


Robert L. Tidwell Surgery Center
His original intention was to donate a computer to CHOC Children's. But after touring our hospital and meeting some of our patients, Robert L. Tidwell did more than that. The Garden Grove man decided to leave his entire estate to CHOC — at $30 million, the largest gift in the hospital's history.

Mr. Tidwell's transformative gift is accelerating CHOC's journey from a crucial regional pediatric care center to one of the nation's leading children's hospitals.

This single, generous gift propelled CHOC toward the goal of raising $125 million for the "Change CHOC, Change the World" fundraising campaign.

Mr. Tidwell's gift will be balanced between expansion needs and the future investment needed to make CHOC one of the safest and healthiest places for children in the nation.
$15 million will support the CHOC Master Campus Plan, which includes construction of the state-ofthe- art, seven-story patient care tower set to open in Spring 2013. CHOC will recognize Robert L. Tidwell by naming the surgery center in the new patient care tower in his honor.
$15 million for a Board-Restricted Fund will support CHOC's vision and priorities by advancing pediatric medicine through clinical program development, and recruiting leading pediatric experts, including physicians, clinicians and researchers.