CHOC Children's Publications
Kid's Health (Archive)


Our award-winning Kid's Health Magazine is designed to provide healthful information for your growing child. Please Note: Kid's Health Magazine is no longer being printed. Please visit our blog at http://www.choc.org/blog for the latest articles about your child's health from the experts at CHOC Children's. You can also receive our electronic Kid's Health newsletter in your inbox by subscribing to our mailing list: http://www.choc.org/subscribe

---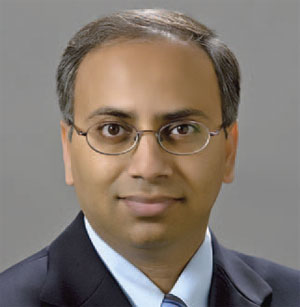 SILS: Minimally Invasive Surgery

The experts at CHOC Children's are always looking for ways to make surgery as easy as possible for their young patients. One way they've done this is by using laparoscopic—or minimally invasive— surgery. This type of surgery uses small incisions and a small camera placed inside the body, so the doctor can see clearly to perform complex procedures. Because the incisions are small, laparoscopic surgery reduces pain, scarring and recovery time for patients.

Advances in Minimally Invasive Surgery
Recently, doctors have taken laparoscopic surgery one step further. Single Incision Laparoscopic Surgery (SILS) is a technique that allows surgeons to use one small incision. The incision is at the belly button, resulting in minimal scarring. Surgeons at CHOC are using this technique to perform gallbladder surgery on young patients at the hospital.

The SILS procedure leaves an invisible scar, compared to the traditional laparoscopic gallbladder procedure, which involves four incisions that often leave scars.

"Less scarring is a huge benefit for children. Selfimage is really important for children, who are still growing and are often self-conscious about their bodies," says Mustafa Kabeer, M.D., pediatric surgeon at CHOC. "We believe that less scarring on the outside also means less scarring on the inside."

Carla Arredondo, 13, of Corona, had SILS surgery performed by Dr. Kabeer in December 2010. Although she felt a little nervous before the surgery, she was happy with the results.

Like other types of laparoscopic surgery, the SILS procedure offers patients a shorter recovery time and less pain than traditional open surgery. These benefits are also important for children and their families, who want to get back to their normal routines as quickly as possible. Most patients are out of the hospital the next day and recover in a few days. "I didn't feel any pain afterwards. The surgery was really pretty easy," says Arredondo.

Greater Ease for Surgeons
Dr. Kabeer says that the SILS procedure is now possible due to the greater flexibility of newly designed instruments. "It's much easier to maneuver the tools and perform the surgery due to major improvements and advancement in laparoscopic instrumentation."

According to Dr. Kabeer, SILS surgery is the next stage in medical technology. "We continue to do more complex surgeries and procedures with smaller incisions. Our ultimate goal is to make surgery more comfortable and less invasive for our patients," he says.

For more information about SILS and other surgical options at CHOC, please contact Dr. Kabeer at 714-633-4020.