CHOC Children's Publications
Physician Connection


A Communication Service for Physicians from CHOC and CHOC at Mission. Please Note: Physician Connection is no longer being printed and is now available electronically. Please visit our blog at http://docs.chocchildrens.org for the latest articles for our physician community. You can also receive our electronic Physician Connection newsletter in your inbox by subscribing to our mailing list: http://www.choc.org/subscribe

---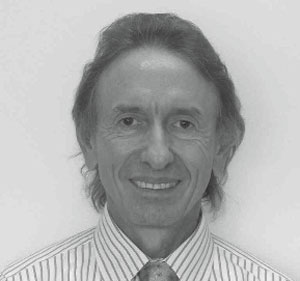 In the Spotlight: Jacob Wolsztejn, M.D.

South Coast Plaza is located just a few short blocks from his office, but pediatrician Jacob Wolsztejn, M.D., says his practice is anything but "suburban." He describes his practice as "inner city," where he and his colleagues routinely treat conditions not typically encountered in most Orange County suburbs.
His patients may face tremendous challenges, but they have a true friend in Dr. Wolsztejn. Since opening his practice in 1978, it's been his mission to provide evidenced-based medicine for the county's most needy children.
Dr. Wolsztejn and his colleagues provide bicultural as well as bilingual pediatric care. Most of the physicians on staff were born in a Latin American country. Dr. Wolsztejn was born in Uruguay to parents who survived the Holocaust.
After completing his medical degree at the Uruguay School of Medicine, in Montevideo, Dr. Wolsztejn came to the United States to continue his training. He completed a rotating internship at Riverside Hospital, in Toledo, and a pediatrics internship and residency at Children's Hospital Medical Center, in Cincinnati. He served an additional year as senior resident.
Dr. Wolsztejn has been a member of the CHOC Children's medical staff since 1980. In 2001, he joined the CHOC Physician Network and became chairman in 2006. Since then, Dr. Wolsztejn has focused efforts on serving indigent children while advocating for the private pediatricians working within the physician network.
"The CHOC Physician Network is thriving in a difficult environment. We've been able to survive and continue making sure our pediatric patients are well served through close coordination with CHOC Administration and the medical staff." -- Jacob Wolsztejn, M.D. President, Chairman of the Board, CHOC Physician Network
One of his first achievements was establishing the CHOC Physician Network as an IPA exclusively for children, making it the first — and only — pediatric IPA in California to work in partnership with a hospital to serve CalOptima patients. Additionally, the CHOC Physician Network has seen a marked improvement in state-wide HEDIS scores under Dr. Wolsztejn's leadership. Since 2006, the CHOC Physician Network has gone from eighth place to first out of all CalOptima IPAs in several initiatives.
His next goal is to regionalize urgent care services to help reduce overuse of emergency room facilities. It's an effort he knows will take a lot of patient education and coordination of resources, not to mention perseverance and optimism.
Fortunately, Dr. Wolsztejn has plenty of both.
"At the end of the day, there are a lot of rewards in how and who we care for," Dr. Wolsztejn says. "We feel that our mission in life is in helping the neediest people."
Jacob Wolsztejn, M.D., is in private practice at South Coast Pediatrics, 2650 South Bristol, Suite 101, in Santa Ana. To contact him, please call (714) 754-1444.
For more information about the CHOC Physician Network, please contact Provider Relations at (714) 565-5100.