CHOC Children's Publications
Kid's Health (Archive)


Our award-winning Kid's Health Magazine is designed to provide healthful information for your growing child. Please Note: Kid's Health Magazine is no longer being printed. Please visit our blog at http://www.choc.org/blog for the latest articles about your child's health from the experts at CHOC Children's. You can also receive our electronic Kid's Health newsletter in your inbox by subscribing to our mailing list: http://www.choc.org/subscribe

---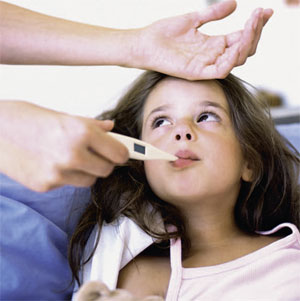 Whooping Cough Makes a Comeback

According to the California Department of Public Health (CDPH), as of September 28 more than 4,000 cases of whooping cough were reported—the most cases reported in 55 years. This bacterial infection can strike at any age; it generally is most severe among infants.

While the statistics are unsettling, health care experts want parents to know that they have the power to protect their children with a simple vaccination.

"One of the best ways to protect our youngest, most vulnerable babies from pertussis as well as influenza, is to vaccinate those in their immediate environment, including parents, grandparents, caretakers and siblings. This is known as a cocoon vaccination strategy," says Jasjit Singh, M.D., associate director of pediatric diseases at CHOC Children's.

Don't Forget About Flu
Given the press coverage of whooping cough, it might be easy to overlook another threat—the seasonal flu. Consider protecting your little one with a flu shot.

Vaccination is the best way to guard against the seasonal flu. While no one likes getting a shot, there is good news. This year, your child will need only one shot to protect him or her against both the seasonal flu and H1N1.

The Centers for Disease Control and Prevention recommend that everyone 6 months and older get a flu vaccine each year starting with the 2010–2011 influenza season. Early flu vaccination should begin in September, or as soon as the vaccine is available, and continue throughout the flu season, which can last as late as May.

A Whooping Cough Primer
So what really is whooping cough? What symptoms should you be looking for? Check out our Q&A for an overview:
Q. Why does whooping cough pose more danger to infants than adults?
A. One reason is that infants and young children haven't been fully immunized yet. Plus, their symptoms are almost always more serious. Severe complications of whooping cough are most common in infants, too. These can include pneumonia, seizures and—rarely—death.
Q. What are the symptoms?
A. The first signs—in adults and kids—include a runny nose, sneezing, a mild, dry cough, and a slight fever. After a week or two, coughing spells can go on longer than a minute. This stage usually lasts two to four weeks. Spells may end in a gasp for air that sounds like the whoop, for which the disease is named. In some infants, coughing is so severe that it leads to vomiting or even turning blue. Very young infants may not manifest the typical whoop. The cough begins to get better during a final, recuperation stage, but it may last several weeks or even months.
Q. How is whooping cough spread?
A. Whooping cough is highly contagious. An infected person coughing or sneezing releases bacteria into the air. Others catch the illness by breathing in the bacteria.
Q. How can I protect my children?
A. Get yourself and your children vaccinated. Health experts advise vaccinating children at ages 2, 4 and 6 months; between 15 and 18 months; and between 4 and 6 years. Immunity generally wanes five to 10 years after the last shot. Therefore, the CDPH is recommending that adolescents and adults who have any contact with children less than 12 months of age, get vaccinated with the adult form of the booster shot, "T-dap." Women of childbearing age should also get vaccinated, as should women before, during or immediately after pregnancy. Those who have contact with pregnant women or infants should also get the shot.
Q. How do doctors treat the illness?
A. Your child may be prescribed antibiotics during the first stage, which will shorten the duration of symptoms. However, once the cough begins, antibiotics are only helpful to prevent the infection from spreading.
Get Advice from a CHOC Children's expert
Dr. Jasjit Singh discusses what you can do to keep your child healthy during the whooping cough epidemic. Visit www.choc.org/pertussis to watch the video.