CHOC Children's Publications
Physician Connection


A Communication Service for Physicians from CHOC and CHOC at Mission. Please Note: Physician Connection is no longer being printed and is now available electronically. Please visit our blog at http://docs.chocchildrens.org for the latest articles for our physician community. You can also receive our electronic Physician Connection newsletter in your inbox by subscribing to our mailing list: http://www.choc.org/subscribe

---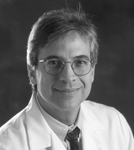 Update: H1N1 Influenza Guidelines

In recent months, CHOC Children's infectious diseases specialists have been meeting with community physicians who have concerns about the novel influenza A (H1N1) virus. Based on those discussions, Antonio Arietta, M.D., medical director, Division of Infectious Diseases, recommends the following guidelines:
Newborns
Symptomatic mothers should be separated from newborns for at least 48 hours or until fever, cough or other respiratory symptoms have subsided. After that, mothers may mask and care for the child.
Mothers may breastfeed during antiviral treatment.

Infants, Children and Teens
Vaccines are safe. All children and teens, ages six months to 18 years, should receive the seasonal flu vaccine and, if supplies are adequate, the H1N1 vaccine.
As rapid influenza diagnostic testing is unreliable, rely on clinical symptoms. If you suspect influenza, treat it.
Consider H1N1 testing and antiviral treatment for patients at high risk of complications from influenza, such as children with underlying health problems and those under 5 years, especially children younger than age 2.
To decrease the risk of secondary bacterial infection, remember to vaccinate high-risk patients over the age of 2 years with pneumococcal polysaccharide vaccine (PPV23). Indications for vaccination are listed on the CDC Web site.
Recommendations may change as the flu season progresses. For the latest information, contact www.cdc.gov.
CHOC Video Answers Parents' Questions
"H1N1 Influenza — What the Public Should Know" is available for viewing on the CHOC Web site. Presented by CHOC pediatric infectious diseases subspecialist Jasjit Singh, M.D., this parent-friendly, informative video may be a valuable resource for your practice this flu season. Please direct parents to www.choc.org.