CHOC Children's Publications
Kid's Health (Archive)


Our award-winning Kid's Health Magazine is designed to provide healthful information for your growing child. Please Note: Kid's Health Magazine is no longer being printed. Please visit our blog at http://www.choc.org/blog for the latest articles about your child's health from the experts at CHOC Children's. You can also receive our electronic Kid's Health newsletter in your inbox by subscribing to our mailing list: http://www.choc.org/subscribe

---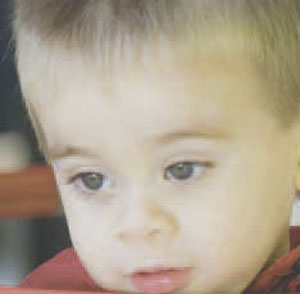 Are Your Child's Vaccines Safe? Absolutely

"All childhood vaccines are approved by the Food & Drug Administration and reviewed again by the Centers for Disease Control (CDC), the American Academy of Pediatrics (AAP) and the American Academy of Family Physicians before they are officially recommended to be given to children," says CHOC pediatrician Maria Tupas, M.D., medical director of the CHOC Primary Care Clinics. "Each lot is safety-tested and monitored for adverse reactions."
Vaccines are necessary — and effective.
"For more than 50 years, vaccines have saved the lives of millions of children," Dr. Tupas says. "Most childhood vaccines are 90 percent to 99 percent effective in preventing disease. And if a vaccinated child does get the disease, the symptoms are usually far less serious."
Measles Making A Comeback
Many childhood diseases still exist in other parts of the world, and international travel could bring them back to the United States in a heartbeat. Dr. Tupas notes that 12 cases of measles were reported in San Diego from January to February of this year.
"A vaccinated population creates 'herd immunity,' protecting those who may not be able to have vaccines because of medical reasons," she says. "For example, children who have cancer cannot receive either the MMR or the chicken pox vaccine because of a weakened immune system."
No Proven Link To Autism
The alleged link between the MMR vaccine and autism has been vigorously studied and disproved by extensive and wellcontrolled studies, including those by the Institute of Medicine and Centers for Disease Control. Dr. Tupas says current research on autism points to multiple factors, including the possibility of a genetic component or exposure to toxins or viruses during pregnancy.
The increase in autism diagnoses may be at least partially attributed to pediatricians simply becoming better at recognizing symptoms at earlier ages. In fact, the American Academy of Pediatrics now recommends autism screenings at 18 months and 24 months.
Greater awareness has led to some children being diagnosed before age 1. As children with autism spectrum disorders benefit from early intervention and behavior modification, Dr. Tupas advises parents concerned about possible symptoms to contact their pediatrician.
For more information about recommended childhood immunizations, including recommended schedules, visit CHOC at www.choc.org, the CDC at www.cdc.gov or the AAP website at www.cispimmunize.org.
No Thimerosal in Children's Vaccines
This additive was removed from all childhood vaccines in 2001. Thimerosal-free
flu shots are also available for children.