CHOC Children's Publications
Kid's Health (Archive)


Our award-winning Kid's Health Magazine is designed to provide healthful information for your growing child. Please Note: Kid's Health Magazine is no longer being printed. Please visit our blog at http://www.choc.org/blog for the latest articles about your child's health from the experts at CHOC Children's. You can also receive our electronic Kid's Health newsletter in your inbox by subscribing to our mailing list: http://www.choc.org/subscribe

---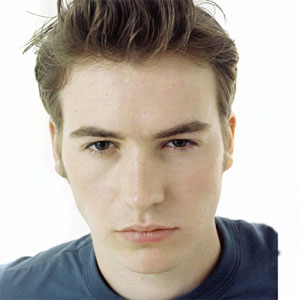 Teens Getting High on Legal Substances

"Many students try to dial down the pressure in their lives by abusing pain killers and sedatives. Some use stimulants such as Ritalin for weight control, as well as for late-night studying. Large quantities of over-the-counter cold and cough remedies containing dextromethorphan (DM or DXM) produce a cheap high." Michael Cater, M.D. CHOC Pediatrician

They are easier to get, and mistakenly believed to be medically safer than heroin, PCP or cocaine. Legal prescription drugs and over-the-counter cold and cough medicines have edged out street drugs in popularity among teens.

"Many teens don't have to look any further than the family medicine cabinet or local drug store to get high," says CHOC pediatrician Michael Cater, M.D., who has dealt with this issue in his Tustin practice. "They may also get them at school from friends."

Dr. Cater says some Internet sites allow teens to purchase powerful medications such as OxyContin and Vicodin without a prescription. There are even online groups that share information and encourage the abuse of prescription medication and over-the-counter remedies.

IF YOU KEEP PRESCRIPTION DRUGS AT HOME
Be a good role model. Don't abuse drugs or alcohol.
Warn your children about the dangers. Taking medication that has not been prescribed by a medical doctor may be just as dangerous as using street drugs.
Keep track of the quantity of the drugs in your medicine cabinet. Talk to friends, relatives and neighbors so they know about the risks, too, and can monitor their medicine cabinets.
Watch the refills. If you need them more often than recommended, there may be a problem.
Discard old or unused medications in the trash. To discourage theft, mix pills with coffee grounds or used kitty litter. Remove personal information from prescription bottles.
Keep your eyes open. Ask questions if you find empty cough syrup bottles, pill packages or other suspicious items among your teen's belongings.
BE THE ANTI-DRUG
Children need their parents just as much during the teen years. Dr. Cater says maintaining open communication, trust and honesty is essential.

"Know who your child's friends are — and their parents. Make sure everyone is on the same page regarding rules and expectations," he says. "Encourage your teens to hang around the 'straight-arrow' kids and to participate in positive activities like sports. Also monitor their time online."

If you suspect your teen may be abusing drugs or alcohol, contact your physician for an evaluation. For more information about drug abuse, Dr. Cater recommends www.theantidrug.com.

Sobering Statistics
One in five kids between the ages of 12 to 17 report abusing prescription drugs not prescribed to them.
One-third of all new prescription drugs abusers are in the 12 to 17 age group.
OxyContin abuse among eighth-graders doubled during 2006.