CHOC Children's Publications
Kid's Health (Archive)


Our award-winning Kid's Health Magazine is designed to provide healthful information for your growing child. Please Note: Kid's Health Magazine is no longer being printed. Please visit our blog at http://www.choc.org/blog for the latest articles about your child's health from the experts at CHOC Children's. You can also receive our electronic Kid's Health newsletter in your inbox by subscribing to our mailing list: http://www.choc.org/subscribe

---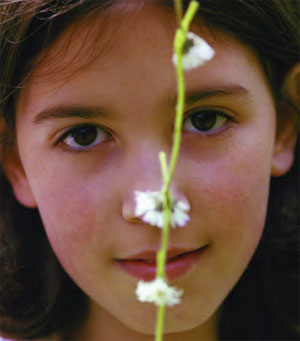 Get Tough on Acne

Acne may be the bane of adolescence, but your teen doesn't have to live with it. CHOC pediatrician Angela Dangvu, M.D., says parents are often surprised to learn there are many effective treatments available.

"Many times a teen with a significant case of acne will come in for a well-child check, and the parent won't mention it. So, I will," she says. "Acne can leave physical and emotional scars."

Dr. Dangvu frequently receives calls from parents who have tried expensive, celebrity-endorsed products advertised on television or the Internet. While these products may be effective for some, they don't work for every teen. A more powerful combination of benzoyl peroxide and a topical antibiotic, which may only be prescribed by a physician, may be needed.

ANATOMY OF A ZIT
At the onset of puberty, the adrenal glands secrete hormones that cause the sebaceous glands of the skin to increase the production of sebum in the pore. Extra sebum mixed with dead skin cells can plug up a pore. Add in some overgrowth of the bacteria that normally lives on the skin - and you've got a zit.

The combination of benzoyl peroxide and the antibiotic kills the bacterial infection. Retinoids, such as Retin-A cream, may be added or used alone to help prevent clogged pores.

Contrary to popular belief, neither chocolate nor greasy foods cause acne, but teens may experience flare-ups during stress. Breakouts may occur before menstruation, too.

Teens with more severe acne may need an oral antibiotic or consultation with a dermatologist. Accutane is often recommended for severe acne that has failed other treatments. However, this medication has significant side effects and requires close monthly monitoring by a physician.

Dr. Dangvu says it is not uncommon for treatment to last at least one or two years during the teen years. The important thing is to find the effective treatment, and then use it correctly and consistently.

"Many teens put the medication just on the pimple, but it needs to be applied to the entire area where the acne tends to occur," Dr. Dangvu advises. "Topical treatment is preventive. It must be used consistently, not just when a breakout occurs."

Dr. Angela Dangvu can be contacted at (714) 565-7960.