CHOC Children's Publications
Kid's Health (Archive)


Our award-winning Kid's Health Magazine is designed to provide healthful information for your growing child. Please Note: Kid's Health Magazine is no longer being printed. Please visit our blog at http://www.choc.org/blog for the latest articles about your child's health from the experts at CHOC Children's. You can also receive our electronic Kid's Health newsletter in your inbox by subscribing to our mailing list: http://www.choc.org/subscribe

---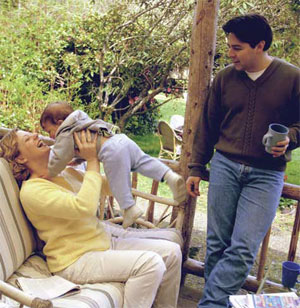 Choose The Right Health Plan For Your Child

When pumpkin patches start magically springing up in parking lots, open enrollment season cannot be far behind. Before evaluating your employer's options for 2007, ask yourself the following questions:
Which medical services did my child use this year?
Which medical services might my child need next year?
Once you have these answers, you're ready to take a look at the individual plans.

THE ABCS OF MANAGED CARE
Most employers offer one or more versions of three basic types of health plans. Flexibility and cost are usually the differences between these plans:
Health Maintenance Organization (HMO) - This type of plan usually has a lower monthly premium than a PPO or POS plan. You are required to select a primary care physician or 'gatekeeper,' who provides you with primary care services and coordinates all of your other medical services needs, such as specialty consultations, tests and hospital care.


Point-of-Service (POS) - This health plan is a hybrid of the HMO and PPO models. You decide whether to use the HMO or PPO benefit every time you seek care. If you choose to utilize services provided for or arranged by your primary care provider, you utilize the in-network HMO option of the POS benefit design. If you self refer or access an out-of-network provider, you utilize the PPO option of the POS benefit design. Some people use the HMO benefit for routine care and the PPO benefit for any specialty care not available within the HMO network.


Preferred Provider Organization (PPO) - While this type of health benefit plan gives you the greatest flexibility, it is also the most expensive in terms of premium contribution, annual deductibles and out-of-pocket expenses. If you want your child to see a specialist, just call and make the appointment. A PPO may be a good choice if you prefer coordinating your child's care.
DOES YOUR CHILD HAVE SPECIAL NEEDS?
If you want your child to continue being treated by the same specialty physicians, you'll need to pick the plan that offers access to them. If you choose an HMO or POS plan, you will be asked to select a primary physician associated with either a medical group or an independent practice association (IPA). But first, find out which primary care physicians and medical groups make referrals to your child's specialist.

This is very important. If you join an HMO and select a primary care provider and medical group or IPA that does not refer to your current specialist, your child's care could be interrupted as you decide whether to switch to a new specialist within the HMO network or pay the out-of-pocket costs to continue with the current specialist. If you choose a POS plan, you have the option of seeing that specialist through the PPO benefit.

CHOOSE A "CHOC-FRIENDLY" PLAN
Who knows what challenges the coming year will bring? If you decide on an HMO or POS plan, be sure to choose a primary care provider and medical group that refer to CHOC and CHOC at Mission. As the only two hospitals dedicated solely to the care of infants, children and adolescents in Orange County, our doctors, nurses and staff provide the quality care parents look for when their children need it most.

CHOC and CHOC at Mission are contracted with most health plans and all government-sponsored programs, including Healthy Families. Please contact your employer for further information. To locate a "CHOC Doc," please visit www.choc.org.