CHOC Children's Publications
Kid's Health (Archive)


Our award-winning Kid's Health Magazine is designed to provide healthful information for your growing child. Please Note: Kid's Health Magazine is no longer being printed. Please visit our blog at http://www.choc.org/blog for the latest articles about your child's health from the experts at CHOC Children's. You can also receive our electronic Kid's Health newsletter in your inbox by subscribing to our mailing list: http://www.choc.org/subscribe

---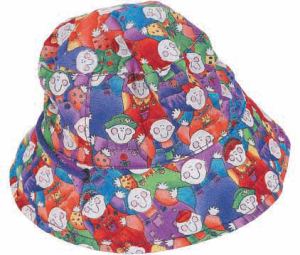 Summer Camp Teaches Valuable Life Lessons

"For a lot of kids, camp is the first time they are away from their parents. They get to experience independence in a controlled environment", says Carmen Namenek, Community Education and Outreach Supervisor, who is also a former camp director and camper. It challenges kids into making new friends. A lot of kids come back with great self-esteem.

Summer camp is also a great way to try a new sport or skill in a non-threatening way since camp is usually not about competition or making the team. And it can be done away from the critical eyes of friends or other kids from school.

Finally, there are lessons in responsibility and teamwork. Your child will most likely be sharing a cabin where everyone is responsible for keeping it clean. Namenek says this is especially helpful for children who normally don't share responsibilities with siblings.

FINDING THE RIGHT SUMMER CAMP
In addition to the camps offered by various scouting organizations, there are specialty camps for sports, academics, arts, religious affiliations and travel. Camps are also available for children with special needs, such as Aspergers's syndrome, developmental disabilities, ADHD, diabetes, cancer and asthma.

So how to find the right one for your child? Start by looking for camps that match your child's interests and maturity level. You'll also want to take location, camp size and cost into consideration. Then get ready to ask a lot of questions.

The American Camping Association (ACA) has already done some of the work for you. Their national camp accreditation process, which is completely voluntary, involves 300 questions regarding programming, camper safety and healthcare, staffing qualifications and ratios, and emergency procedures.

Once you've narrowed down your choices, the ACA recommends personally contacting the camp director. Visit the camp if you possibly can. Below are the types of questions you may wish to ask:
Program emphasis. Do the activities match your child's interests? How long do they last? Will that work with your child's attention span?


Camp philosophy and core values. Does the camp stress competition or cooperative learning? Does that match your child's personality and learning style?


Camp director qualifications. The ACA recommends that camp directors have a bachelor's degree, in-service training within the past three years, and at least 16 weeks of camp administrative experience.


Counselor training. How are they screened and chosen? Have they been trained in safety regulations, emergency procedures, behavior management techniques and child abuse prevention?


Counselor-to-camper ratio. This varies by age. Check the ACA website for more details.


Percentage of counselors who return. If fewer than 40 to 60 percent of the staff has returned from last year, ask why.


Homesickness, behavioral or disciplinary problems. How does the staff handle this? Is your child allowed to call home?


Special needs. Is there a camp nurse? If your child takes medication, how will it be stored and administered? Ask as many questions as you need to feel comfortable.


References. Ask for names of recent campers from your own area.
Undoubtedly, you'll have many more questions of your own. For more information and a listing of camps accredited by the American Camping Association, visit them online at www.acacamps.org.