CHOC Children's Publications
Kid's Health (Archive)


Our award-winning Kid's Health Magazine is designed to provide healthful information for your growing child. Please Note: Kid's Health Magazine is no longer being printed. Please visit our blog at http://www.choc.org/blog for the latest articles about your child's health from the experts at CHOC Children's. You can also receive our electronic Kid's Health newsletter in your inbox by subscribing to our mailing list: http://www.choc.org/subscribe

---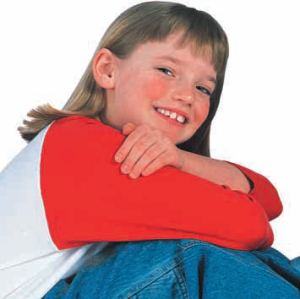 Experts Advise Ongoing Discussion Instead of "The Talk"

A recent study commissioned by People and NBC News revealed that your kids want to hear about sex from - you. When teens were asked where they got most of their information, parents were mentioned more often than peers, siblings, or boyfriends and girlfriends.

"This study showed that children and teens get a lot of information from several sources, but they still value what they hear from their parents. So be talking to them," says Pam Bryant, R.N., who manages CHOC Community Education. "Be giving them the information they are looking for."

Bryant advises parents to think in terms of an ongoing discussion about sexuality instead of "The Talk." She says the way parents handle talking about a sensitive subject like sexuality sets the stage for other difficult topics that invariably come up.

"There are tough talks parents should be having with their kids about many issues. The key is to be able to start a dialogue with your child so when difficult topics come up, it is not as hard to discuss them because the open dialogue is already there," Bryant says. "One way is to ask how things are going at school or what friends are up to. Stay very involved with your child's life."

Another way to initiate dialogue is to take advantage of teaching moments, especially those surrounding messages depicted in advertising, television, movies and videos. If the message is not consistent with your family's values, speak up.

"Just because certain things in popular culture have become so common, it doesn't mean it has to be accepted and condoned," Bryant says. "You can also open up dialogue about behaviors you observe in public. There are so many possible lead-ins into discussion. Don't wait for your kids to ask you. Talk about it all the time."