Dr. Andrew Shulman, Medical Director, Rheumatology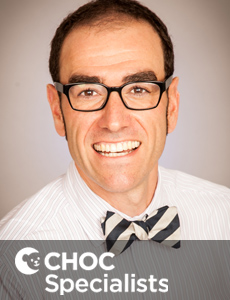 ---
Andrew Shulman MD

Appointments:
888-770-2462
Office: 714-509-8617
Specialty: Rheumatology
Board Certified: Pediatrics, Pediatric Rheumatology
An expert in the field of pediatric rheumatology, Dr. Shulman has acquired extensive training in the diagnosis and management of pediatric autoimmune and inflammatory conditions and research experience in molecular mechanisms of disease. He cares for patients with juvenile arthritis, systemic lupus erythematosus and related conditions, juvenile dermatomyositis, vasculitides, uveitis, periodic fever syndromes and other autoinflammatory diseases. Dr. Shulman frequently assists colleagues in the recognition and treatment of patients with pain amplification syndromes.
Dedicated to clinical excellence, Dr. Shulman is board certified in pediatrics and pediatric rheumatology. He received his medical degree and doctor of philosophy degree in cell regulation from the University of Texas, Southwestern Medical Center at Dallas. Dr. Shulman served his internship and residency in pediatrics in the Boston Combined Residency Program of Children's Hospital Boston and Boston Medical Center. He completed his fellowship in pediatric rheumatology in the Children's Hospital Boston division of allergy, immunology, and rheumatology.
The practice of pediatric rheumatology combines Dr. Shulman's interests in working with an under-served population of kids, basic mechanisms of molecular immunology and in pediatric resident and rheumatology fellow education. Dr. Shulman has interests in literature and writing for a general readership. He writes the blog Left on Longwood and has contributed to Rheum School, a site for pediatric rheumatologists and trainees.
Andrew Shulman MD is on staff at CHOC Hospital in Orange .
Locations
CHOC Clinic
1201 W. La Veta Ave. Building: CHOC Clinic
Orange, CA 92868
phone: 888-770-2462
fax: 855-246-2329
CHOC Specialty Center – Newport Beach
500 Superior Ave., Suite 140
Newport Beach, CA 92660
CHOC Health Center in Corona
854 Magnolia Ave, Suite 101
Corona, CA 92879
Education
Fellowship – Pediatric Rheumatology
Children's Hospital of Boston, Massachusetts
Fellowship – Pediatric Rheumatology
University of Texas Southwestern Medical Center, Dallas, Texas
Medical School
University of Texas Southwestern Medical Center, Dallas, Texas
Residency – Pediatrics
Children's Hospital of Boston, Massachusetts
Administrative Appointments
Chair, Rheumatology
CHOC
Medical Director, Rheumatology
CHOC Specialists
Professional Organizations
American College of Rheumatology
Publications
Nigrovic P.A., Mannion M., Prince F.H.M., Zeft A., Rabinovich C.E., van Rossum M.A.H., Cortis E., Pardeo M., Miettunen P.M., Janow G., Birmingham J., Eggebeen A., Janssen E., Shulman A.I., Son M.B., Hong S., Jones K., Ilowite N.T., Cron R.Q., Higgins G.C. Anakinra as first-line disease-modifying therapy in systemic juvenile idiopathic arthritis. Arthritis and Rheumatism 63(2), 545-555 (2011).
Kentsis A., Shulman A., Ahmed S., Brennan E., Monuteaux M.C., Young-Ho L., Lipsett S., Paulo J.A., Dedeoglu F., Fuhlbrigge R., Bachur R., Bradwin G., Arditi M., Sundel R.P., Newburger J.W., Steen H., and Kim S. Urine proteomics for discovery of improved diagnostic markers of Kawasaki disease. EMBO Molecular Medicine 4, 1-11 (2012).
Textbook Chapter:
Janssen E, Shulman A.I., and Sundel R. Autoimmune Diseases in Pediatric Allergy: Principles and Practice, 2nd edition. Leung D.Y.M., Sampson H.A., Geha R., and Szefler S.J. eds, Saunders, 160-169, 2011.
Our rheumatologists commonly treat:
Juvenile idiopathic arthritis (JIA)
Systemic lupus erythematosus
Dermatomyositis
Scleroderma
Juvenile ankylosing spondylitis
Chronic iritis/iridocyclitis
ANCA-associated vasculitis
Periodic fever syndromes
Hypermobility-associated musculoskeletal pain
Videos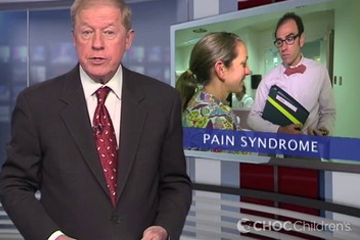 Pain Syndrome: Dr. Shulman
In this segment, Dr. Andrew Shulman, CHOC, helps us to understand chronic pain, a condition where a patient's sensitivity to pain is abnormal.
Health Topics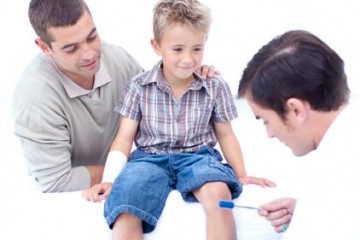 Growing Pains in Kids
Growing pains are real because many children experience musculoskeletal pain, but the most common cause for this type of pain are ligaments that are loose.
From Our Physician Blog
No items
---
Rheumatology Articles
No items
---
Arthritis Articles
No items
---