Dr. Phillip Schwartz, Research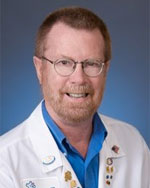 ---
Philip Schwartz PhD

Office: 714-516-4310
Specialty: Research
Trained at UCLA's Brain Research Institute, Dr. Schwartz is a full-time stem cell biologist and holds a Senior Scientist position at the CHOC Research Institute. Dr. Schwartz is Managing Director of CHOC's National Human Neural Stem Cell Resource (NHNSCR), an Associate Research Biologist at the University of California, Irvine (UCI), Developmental Biology Center, and a Visiting Associate Professor in the Stem Cells and Regeneration Program of the Burnham Institute.
Dr. Schwartz' early work included studies of several models of energy failure-induced brain damage as well as preclinical and clinical studies of pharmacologic agents aimed at maintaining cerebral perfusion and/or neuroprotection. Much of this work involved translational research aimed toward improving the treatment of pediatric intensive care unit patients. For the last eight years, he has been involved in the harvest of human brains from patients that have died with neurogenetic disease and the research in his laboratory is directed towards understanding the factors influencing the behavior of human central nervous system (CNS) stem cells and multipotent CNS progenitor populations in the normal and neurogenetically diseased brain.
In collaborations on large animal models for stem cell transplantation, he has established neural stem cell lines from cats, sheep, and transgenic GFP pigs. Much of this work has been directed towards evaluating the efficacy of neural stem cell transplantation in animal models of degenerative eye diseases and of neurogenetic disease. This latter work has direct application to the clinical use of stem cells for the treatment of children with neurodevelopmental disorders, the major clinical focus of Dr. Schwartz and his clinical colleagues at CHOC. This effort also involves the use of mesenchymal stem cells harvested from human bone marrow and umbilical cord blood.
In collaborative work with scientists at UCI and the Burnham Institute, Dr. Schwartz is involved in the application of microfluidics to study migratory behavior of stem cells, the study of the effects of the extracellular matrix on stem cell proliferation and differentiation, and mechanisms of asymmetric cell division.
With scientists at UCDavis, Dr. Schwartz has been using neural stem cells harvested from patients with the Fragile X Tremor Ataxia Syndrome (FXTAS) to understand the molecular biology of this novel disease that may comprise the underlying diagnosis of a significant proportion of Parkinson's patients. Dr. Schwartz' interest in the major neurodevelopmental disorders is also reflected in his studies of stem cells taken from patients with Fragile X Syndrome, Rett Syndrome, Down's Syndrome, and various mitochondrial diseases. He is also interested in novel ways to derive human embryonic stem cell lines and has an active collaboration with a local infertility clinic for this work; a strong ethics component attaches to this effort.
A Principal Investigator of one of the NIH's 5 T15 Human Embryonic Stem Cell Culture Training Courses, Dr. Schwartz trains national and international scientists in current human embryonic and neural stem cell techniques. Dr. Schwartz regularly participates in special study sections on stem cells at the NIH. As part of the NHNSCR, Dr. Schwartz maintains clinical collaborations with several west Coast university hospitals and has active research collaborations with over 30 national and international stem cell researchers. Dr. Schwartz also regularly disseminates stem cell research information to the lay public . Dr. Schwartz' current organizational efforts have been to establish the Center for Stem Cell Transplantation at CHOC and the Stem Cell Research Center at UCI, in addition to fostering formal collaborative efforts between CHOC and UCI in stem cell research. Dr. Schwartz sits on the CHOC Ethics Committee and IACUC and is currently funded by the CHOC Foundation for Children, and by the National Institutes of Health.