Dr. Dan M. Cooper, Pediatric Pulmonology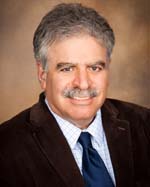 ---
Dan M Cooper MD

Appointments:
888-770-2462
Office: 714-456-2317
Specialty: Pulmonology
Board Certified: Pediatrics, Pulmonary
Additional Languages: Hebrew
Dan M. Cooper, M.D. is board certified in Pediatrics and Pediatric Pulmonology. He completed medical school at the University of California, San Francisco, and Pediatric Residency at New York University-Bellevue Medical Center. He went on to his postdoctoral Fellowship Training in Pediatric Pulmonology at Babies Hospital, Columbia University College of Physicians and Surgeons in New York. Dr. Cooper is a Professor of Pediatrics and Biomedical Engineering and Associate Dean for Clinical Translational Sciences at the UCI School of Medicine. He serves as the Director of the UCI Institute for Clinical and Translational Science and the Pediatric Exercise Research Center.
Dr. Cooper's research is focused on how exercise and physical activity can be used to benefit children with chronic conditions like asthma, cystic fibrosis, obesity, heart disease, and metabolic syndromes like diabetes.
Research Focus
Exercise and physical activity
Dan M Cooper MD is on staff at CHOC Hospital in Orange .
Locations
UC Irvine Medical Center
101 The City Drive, Bldg 25 2nd Fl
Orange, CA 92868
CHOC Clinic
1201 W. La Veta Ave. Building: CHOC Clinic
Orange, California 92868
phone: 888-770-2462
fax: 855-246-2329
Education
Medical School
University of California, San Francisco
Pediatric Pulmonary Fellowship
Babies Hospital, Columbia College of Physicians and Surgeons, New York, NY
Pediatrics Residency
NYU/Bellevue, New York