Dr. Amy N. Harrison, Pediatric Pulmonology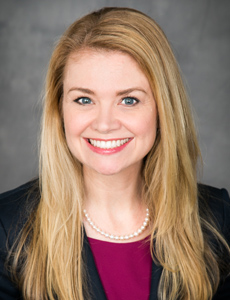 ---
Amy N Harrison MD

Appointments:
949-220-0510
Specialty: Pulmonology
Board Certified: Pediatrics, Pulmonology
Dr. Amy Harrison is a board-certified pediatric pulmonologist in private practice serving the Orange County, California area. Dr. Harrison graduated from Indiana University School of Medicine in 1999. She completed her internship and residency in Pediatrics at the University of Minnesota Children's Hospital in 2002. She completed a fellowship in Pediatric Pulmonology at the University of Minnesota Children's Hospital in 2006. She has practiced in Southern California since 2007. She is affiliated with CHOC Hospital in Orange and Hoag Memorial Hospital in Newport Beach.
Dr. Harrison specializes in the treatment of children with asthma and chronic cough. She has extensive experience caring for children with special needs due to Cystic Fibrosis, Muscular Dystrophy, Spinal Muscular Atrophy, Cerebral Palsy, Bronchiectasis, Restrictive Lung Disease, Chronic Lung Disease, Apnea of Prematurity, and Sleep Apnea, among other conditions. While employed at CHOC Specialists, she served as Associate Director and then Co-Director of the CHOC Cystic Fibrosis Center from 2015-2019. She became accomplished in Quality Improvement and directed a multi-disciplinary team which received recognition from the Cystic Fibrosis Foundation and the Center for Medicare and Medicaid Services for Excellence in Person and Family Engagement. While under her leadership, the CHOC Cystic Fibrosis Center became fully accredited as a Care Center in the CFF. In addition, she developed a Clinical Research Program through the CFF as the Director of the new Therapeutic Development Center at CHOC which allowed CHOC's CF patients to participate in a pivotal research trial with Vertex Pharmaceuticals for their triple modulator medication for patients with Cystic Fibrosis ages 6-11.
Dr. Harrison remains affiliated with the American Academy of Pediatrics, American Thoracic Society, Cystic Fibrosis Foundation, and CureSMA. She has lectured extensively on pediatric pulmonology, Cystic Fibrosis, and Pulmonary Care in SMA for both the Cystic Fibrosis Foundation and CureSMA.
She is board certified in Pediatrics and Pediatric Pulmonology.
She started her own private practice in November 2019. Her mission is to partner with patients, families, and pediatricians to provide efficient and compassionate care using cutting-edge technology to communicate more effectively with her patients.
Amy N Harrison MD is on staff at CHOC Hospital in Orange .
Locations
Newport Superior Medical Plaza
1501 Superior Ave, Suite 202
Newport Beach, CA 92663
phone: 949-220-0510
fax: 949-220-0509
Education
Medical School
Indiana University School of Medicine, Indianapolis, IN
Pediatric Pulmonary Fellowship
University of Minnesota Hospitals and Clinics
Pediatrics Residency
University of Minnesota Hospitals and Clinics
Lectures and Presentations
Longitudinal Assessment of Lung Function from Infancy to Childhood in Patients with Cystic Fibrosis
Use of continuous propofol infusion as sedation for infant pulmonary function testing
Professional Organizations
American Academy of Pediatrics
American College of Chest Physicians
American Thoracic Society
Cystic Fibrosis Foundation
Conditions treated: 
Asthma
Allergies
Chronic cough
Recurrent pneumonia
Cystic Fibrosis and CRMS
Muscular Dystrophy
Spinal Muscular Atrophy
Cerebral Palsy
Bronchiectasis
Restrictive Lung Disease
Chronic Lung Disease
Bronchopulmonary Dysplasia
Apnea of Prematurity
Sleep Apnea
Tracheostomy and ventilator dependence
CPAP or BiPAP dependence