Dr. Michael J. Sundine, Plastic Surgery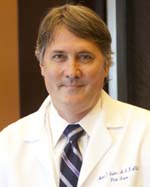 ---
Michael J Sundine MD

Appointments:
949-706-3100
Specialty: Plastic Surgery
Board Certified: Plastic Surgery
Dedicated to the field of pediatric plastic surgery, Dr. Sundine specializes in revision cleft lip repair, mandibular distraction and facial aesthetic and reconstructive surgery. Recognized for his expertise, Dr. Sundine's practice attracts patients nationally as well as internationally.
Dr. Sundine attended medical school at St. Louis University. He completed his internship at University of California-Irvine and his residency at both University of California-Irvine and Duke University. He performed a fellowship at the Hospital for Sick Children, Toronto, Ontario, Canada in Craniomaxillofacial Surgery.
Dr. Sundine is affiliated with the American College of Surgeons, the American Academy of Pediatrics, the American Society of Plastic Surgeons, the American Cleft Palate-Craniofacial Association, the International Society of Craniofacial Surgeons, the American Society of Maxillofacial Surgeons, the Plastic Surgery Research Council, and the California Society of Plastic Surgeons.
Dr. Sundine is board certified with the American Board of Surgery and the American Board of Plastic Surgery. His special interests include cleft lip and palate deformities, craniosynostosis (premature fusion of skull sutures with resulting skull deformities, microtia (small or absent ears), prominent ears, vascular birthmarks such as port-wine stains and hemangiomas.
Clinical Interests
Cleft/Craniofacial Surgery
Michael J Sundine MD is on staff at CHOC Hospital in Orange and CHOC Mission Hospital.
Locations
15825 Laguna Canyon Rd., Suite 105
Irvine, CA 92618
phone: 949-706-3100
fax: 949-706-3625
436 Bedford Drive 207
Beverly Hills, CA 90620
phone: (424) 274-1411
Education
General Surgery Residency
University of California Irvine Medical Center, Orange, CA
Medical School
St Louis University School of Medicine, St Louis, MO
Plastic Surgery Fellowship
Duke University Medical Center, Durham, NC