Dr. Shelley Chacon, Pediatrics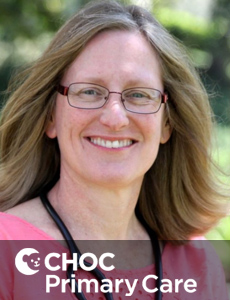 Dr. Chacon is board-certified in pediatrics and is a member of the CHOC Children's Primary Care Network who treats kids and teens in Orange County.
Dr. Chacon attended college at the University of California, Riverside. Following receipt of her Bachelor of Science in Biology, she attended the University of California, Davis, where she received her Doctorate of Medicine. Dr. Chacon returned to Southern California, where she completed her pediatric residency training at UC Irvine Medical Center. Prior to joining Edinger Medical Group, Dr. Chacon served as a Staff Attending Physician at CHOC Children's Hospital of Orange County.
Location
Edinger Pediatrics
9900 Talbert Ave. #201
Fountain Valley, CA 92708
phone: 714-509-4600
fax: 714-509-4651
Education
Medical School
University of California, Davis, CA
Residency
UC Irvine Medical Center, Irvine, CA
Bachelor of Science
University of California, Riverside, CA
Shelley Chacon MD

Office: 714-509-4600
Specialty: Pediatrics
Board Certified: Pediatrics
On Staff at: CHOC Children's Hospital