Dr. Harry Pellman, Pediatrics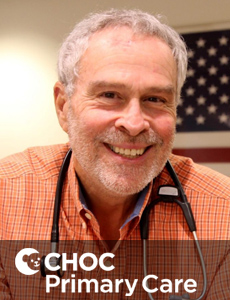 Dr. Pellman is board certified in pediatrics and is a member of the CHOC Primary Care Network who treats kids and teens in Orange County.
Dr. Pellman received his medical degree with honors from the University of Illinois. His internship was at LA County-USC Medical Center, and he completed his pediatric residency training at the University of Illinois Research Hospital in Chicago. After service in the U.S. Army, he joined Edinger Medical Group Pediatric Department (now Edinger Pediatrics). He has been very active in the American Academy of Pediatrics (AAP) both nationally as a member of the infectious disease, breastfeeding and armed service (West) sections, and locally in its Orange County Chapter as president, education chair, breastfeeding coordinator and PROS (Pediatric Research in the Office Setting) chair. He is a clinical professor of pediatrics at the University of California, Irvine, and has been involved for many years with both FDA-sponsored and independent vaccine research in children. He and his wife have five daughters and six grandchildren.
Harry Pellman MD

Office: 714-509-4600
Specialty: Pediatrics
Board Certified: Pediatrics
Additional Languages: Spanish
Locations
9900 Talbert Ave.
Suite 201
Fountain Valley, CA 92708