Dr. Aaron F. Sassoon, Pediatric Pathology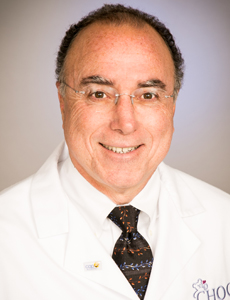 Dr. Sassoon attended medical school at the University of Southern California. He completed both his internship and his residency at University of California, Los Angeles. He performed a fellowship at Cedars Sinai Medical Center. He is affiliated with CAP, ASH.
Dr. Sassoon is board certified in Anatomic and Clinical Pathology, and Hematology. His special interest is Lymphoma.
Clinical Interests
Lymphoma
Locations
Orange County Pathology Medical Group
1100 West Stewart Drive Path
Orange, CA 92868
phone: 714-771-8176
fax: 714-744-8613
Education
Hematopathology Fellowship
Cedars-Sinai Medical Center, Los Angeles, CA
Medical School
USC School of Medicine, Los Angeles, CA
Pathology Residency
UCLA Medical Center, Los Angeles, CA
Administrative Appointments
Chair, Department of Pathology, CHOC
Aaron F Sassoon MD

Appointments:
714-771-8176
Specialty: Pathology
Board Certified: Pathology, Hematopathology
On Staff at: CHOC Hospital in Orange