Dr. John S. Supance, Pediatric Otolaryngology (ENT)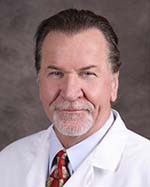 ---
John S Supance MD

Appointments:
949-364-4361
Specialty: Otolaryngology (ENT)
Board Certified: Otolaryngology
Dr. Supance graduated from The Ohio State University School of Medicine. He completed two years of training in General Surgery and a residency program in Head and Neck Surgery at the University of Cincinnati. While at the University of Cincinnati, Doctor Supance received the Alter Peerless Award for excellence as Chief Resident. Dr. Supance then spent the next year at the Children's Hospital of Pittsburgh in a Pediatric Otolaryngology Fellowship training program, followed by two years of academic teaching at the University of Pittsburgh School of Medicine as a full-time Assistant Professor in the department of Otolaryngology Head and Neck Surgery, where he was the recipient of the Seymour Cohen Award for scientific research in Pediatric Otolaryngology.
Dr. Supance is Board Certified in Otolaryngology/Head and Neck Surgery, a charter member of the American Society of Pediatric Otolaryngology, a member of the American Academy of Pediatrics and a Fellow of the American College of Surgeons. He has served as Chief of Otolaryngology, Chief of Surgery, member-at-large on the Medical Staff Executive Committee, Chief of Staff-elect and Chief of Staff at CHOC at Mission Hospital. Dr. Supance has professional interests that include the pediatric airway, head and neck tumors as well as middle ear and sinus disorders. Dr. Supance was recently selected as one of the "Best Doctors" in his specialty by Consumers' Guide to Top Doctors.
Clinical Interests
Pediatric otolaryngology; accepts children less than 18 years of age only.
John S Supance MD is on staff at CHOC Mission Hospital.
Locations
Head and Neck Associates of Orange County
26726 Crown Valley Pkwy, Suite 200
Mission Viejo, CA 92691
phone: 949-364-4361
fax: 949-364-4495
24411 Health Center Drive, Suite 370
Laguna Hills, CA 92653
phone: 949-364-4361
fax: 949-364-4495
Education
Medical School
Ohio State University, Columbus, OH
Internship
University of Cincinnati, Cincinnati, OH
Residency
Residency Program in Head and Neck Surgery at the University of Cincinnati, Cincinnati, OH
Fellowship
Pediatric Otlaryngology at Children's Hospital of Pittsburgh, PA