Dr. James K. Bredenkamp, Otolaryngology (ENT)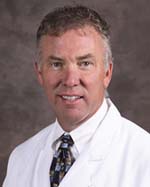 ---
James K Bredenkamp MD

Appointments:
949-364-4361
Specialty: Otolaryngology (ENT)
Board Certified: Otolaryngology
Dr. Bredenkamp received his Medical Degree from the University of California, San Francisco School of Medicine. He then went on to complete a six year Residency in the Department of Surgery at the University of California, Los Angeles School of Medicine. Dr. Bredenkamp's surgical training included two years of General Surgery and four years of Head and Neck specialty surgery. He also spent one year in basic research studying the immunology of cancer.
Dr. Bredenkamp is Board Certified in Otolaryngology/Head and Neck Surgery and a Fellow of the American College of Surgeons. He is the author of over twenty scientific papers and has written five book chapters. Dr. Bredenkamp is a contributing author to MedicineNet.Com and chief editor of FocusOnHearing.Com. He has served as the Chief of Surgery at CHOC at Mission Hospital, the Chief of Otolaryngology at Mission Hospital and Saddleback Hospital and the Medical Director of the Mission Ambulatory Surgicenter. Dr. Bredenkamp was recently selected as one of the "Best Doctors" in his specialty by Consumers' Guide to Top Doctors.
His professional interests include adult head and neck oncology, endocrine surgery, facial reconstruction and pediatric surgery/otolaryngology.
Clinical Interests
Head and neck surgery, i.e., sinus disease, head and neck cancers, thyroid disease, etc.
James K Bredenkamp MD is on staff at CHOC Mission Hospital.
Locations
Head and Neck Associates of Orange County
26726 Crown Valley Pkwy, Suite 200
Mission Viejo, CA 92691
phone: 949-364-4361
fax: 949-364-4495
24411 Health Center Dr, Suite 370
Laguna Hills, CA 92653
Education
Medical School
University of California, San Francisco, San Francisco, CA
Internship
Residency in the department of surgery at the University of California of Los Angeles, Los Angeles, CA
Residency
University of California of Los Angeles, Los Angeles, CA