Dr. Antonio C. Arrieta, Medical Director, Pediatric Infectious Disease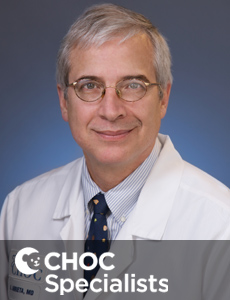 ---
Antonio C Arrieta MD

Appointments:
888-770-2462
Office: 714-509-8403
Specialties: Infectious Disease, Pediatrics
Board Certified: Pediatric Infectious Disease
Additional Languages: Spanish
As a nationally-recognized expert in pediatric infectious disease, Dr. Arrieta specializes in the treatment of serious community acquired and nosocomial infections and has added expertise in HIV medicine. His main area of research centers on investigating invasive fungal infections and new antifungal agents. He is also investigating immuno response to infections in premature infants. Dr. Arrieta is a respected physician leader and currently serves as president of the medical staff at CHOC.
A prolific author, Dr. Arrieta has written many poster presentations, articles, and book chapters. He has coauthored more than 50 poster presentations for meetings and conferences including many of the past Interscience Conferences on Antimicrobial Agents and Chemotherapy and Annual Meetings of the European Society for Paediatric Infectious Diseases. His more than 50 articles have been featured in journals including the Pediatric Infectious Disease Journal, the American Journal of Surgery, and the Journal of the American Medical Association. He has written and edited book chapters in the Textbook of Pediatric Infectious Diseases, Pediatric Adolescent Medicine and Pediatric Hospital Medicine, among others.
Dedicated to clinical excellence, Dr Arrieta is board certified in pediatrics and pediatric infectious diseases. Prior to joining CHOC, Dr. Arrieta attended medical school at Universidad Peruana Cayetano Heredia in Lima, Peru. He completed his residency at Southern Illinois University and conducted his fellowship training in pediatric infectious diseases at Millers Children in Long Beach and University of California, Irvine.
Recognized for his leadership and expertise, Dr. Arrieta is consistently voted as one of Orange County's Top Doctors by the Orange County Medical Association. Dr. Arrieta is fluent in Spanish.
Research Focus
Pediatric HIV, serious and unusual community-acquired infections, nosocomial infections.
Antonio C Arrieta MD is on staff at CHOC Hospital in Orange and CHOC Mission Hospital.
Locations
CHOC Clinic
1201 W. La Veta Ave. Building: CHOC Clinic
Orange, CA 92868
phone: 888-770-2462
fax: 855-246-2329
CHOC Health Center – Mission Viejo
26691 Plaza Suite 130
Mission Viejo, CA 92691
St. Joseph Hospital
1100 W Stewart Dr
Orange, CA 92868
Western Medical Center
1001 N Tustin Ave
Santa Ana, CA 92705
Education
Medical School
Universidad Peruana Cayetano, Heredia, Lima, Peru
Residency
Southern Illinois University, Springfield, IL
Fellowship
UCI Memorial/Miller Children's Hospital, Long Beach, CA
Academic Appointments
Clinical Professor, Pediatrics
UC Irvine
Administrative Appointments
Medical Director, Infectious Disease
CHOC Specialists
Editorial Boards
Clinical Infectious Disease Journal
Journal of Pediatric Infectious Disease
Pediatrics Journal
The Pediatric Infectious Disease Journal.
Honors and Awards
Physician of Excellence
OCMA, Multiple years
Lectures and Presentations
A Phase 1 open-label, multicentre, single-dose, pharmacokinetic, safety and tolerance study of oral tedizolid phosphate in 12 to 17 year old patients.
Bacteremic Urinary Tract Infection Compared to Primary Bacteremia in Children < 3 months. Is Pyelonephritis a Serious Bacterial Infection?
Central line associated blood stream infections in pediatric patients with short bowel syndrome.
Clinical and Laboratory Features of Pertussis During a California Epidemic.
Clinical and Microbiological Factors Affecting Outcome in Hospitalized Children with Candidemia.
Identification of Factors Affecting Incidence and Outcome of Candidemia in a Neonatal Intensive Care Unit for Developing Prophylaxis Strategies.
Impact of intra-abdominal pathology in late onset blood stream infections in neonatal intensive care patients.
Micafungin for the Treatment of Pediatric Invasive Fungal Infections.
Micafungin Safety in Pediatric Patients in Clinical Practice.
Micafungin: Overview of Efficacy in Children.
Micafungin: Overview of Safety in Children.
Oral Maribavir (MBV) for Treatment of Resistant or Refractory Cytomegalovirus (CMV) Infections in Transplant Recipients.
Outcome of late onset neonatal sepsis due to bacteremic urinary tract infections.
Overlapping seasonality of paraneumonic empyema and bacteremia due to Pneumococcus in Southern California Children, does influenza matter?
Pharmacokinetics and Safety of Meropenem in Young Infants with Intra-Abdominal Infections.
Population Pharmacolinetics (PK) of Oral and Intravenously Adminsitred Tedizolid Phosphate in Adolescent Patients.
Safety and Pharmacokinetics of Repeat-Dose Micafungin in Neonates and Young Infants.
Safety of Micafungin in Infants less than 90 days of age.
Staphylococcus aureus (S aureus) Bacteremia in Hospitalized Infants Less Than Three Months of Age.
Streptococcus Pneumoiae Blood Stream Infections (BSI) in Hospitalized Children after Broad Utilization of Heptavalente Pneumococcal Conjugate Vaccine (PCV-7).
Publications
Sampson M, Bloom B, Capparelli E, Benjamin D, Arrieta A, et al. Intestinal Fatty-Acid Binding Protein and Metronidazole Response in Premature Infants. Submitted to Neonatology. May 2013
Chin, DM, Singh J, Holmes WN, Arrieta AC. Back mass in a 13 year-old boy. Pediatr Infect Dis J 2013 April;32(4): 422-23
Benjamin D, Deville J, Azie N, Kovanda L, Roy M, Wu C, Arrieta A. Safety and Pharmacokinetic Profiles of repeated-Dose Micafungin in Children and Adolescents Treated for Invasive Candidiasis. Submitted to The Pediatric Infectious Diseases Journal. January 2013.
Cohen-Wolkowiez M, Castro L, Pointdexter B, Bidegain M, Arrieta A, Schelonka R, Ward M, Wade K, et al. Safety and Efficacy of Meropenem in Infants with Suspected or Complicated Intra-abdominal Infections . Clin Infect Dis. 2012 Dec;55(11):1495-1502. Epub 2012 Sep 5.
Albano E, Azie N, Roy M, Townsend R, Arrieta C. Pharmacokinetic and Safety Profiles of Repeated-Dose Prophylactic Micafungin in Children and Adolescents Undergoing Hematopoietic Stem Cell Transplantation. Submitted to Clinical Pharmacology and Therapeutics. November 2012.
Undre N, Stevenson P, Freire A, Arrieta A. Optimization of Micafungin Dosing Regimen in Children.. Pediatr Infect Dis J. 2012 Nov;31(11):1212.
Steinbech W, Roilides E, Berman D, Hoffman J, Groll A, Bin-Hussain I, Castagnola E, Arrieta A, Knapp K, Walsh T, Zaoutis T, et al. Results from a Prospective, International, Epidemiologic Study of Invasive Candidiasis in Children and Neonates. Pediatr Infect Dis J. 2012 ;31:1252-1257.
Freire A, Arrieta A, Stevenson P, Undre N. Pharmacolinetics of Micafungin in Pediatric Patients with Invasive Candidiasis and Candidemia. Pediatr Infect Dis J.2012 Jun;31(6):630-2
Nieves D, Arrieta A, Singh J, Adler F, Ashouri N, McGuire T. Clinical and Laboratory Features of Pertussis in Infants at the Onset of a California Epidemic. Pediatr. 2011 Dec;159(6):1044-6. Epub 2011 Sep 16
Driscoll T, Yu L, Haydar F, Krance R, Nemecek E, Blumer J, Arrieta A, et al. Pharmacokinetics and safety of intravenous voriconazole to oral switch in immunocompromised children compared to adults. Antimicrob. Agents Chemother. 2011 Dec;55(12):5770-9
Benjamin D, Arrieta A, Smith, Brian, Cohen-Wolkowiez M, Castro L. et al. Population Pharmacokinetics of Meropenem in Plasma and Cerebrospinal Fluid of Infants with Suspected or Complicated Intra-abdominal Infections. Pediatr Infect Dis J. 2011 Oct;30(10):844-9
Arrieta A, Maddison P, Groll, A. Safety of Micafungin in Pediatric Clinical Trials. Pediatr Infect Dis J. 2011 Jun;30(6):e97-e102
Green J, Singh J, Cheung M, Adler F, Ashouri N, Arrieta A. A cluster of pediatric endemic typhus cases in Orange County, California: Case reports and literature review. Pediatr Infect Dis J. 2011 Feb:30(2):163-5
Arrieta A, Singh J, Ashouri N, Vargas-Shiraishi O. Streptococcus pneumonie bloodstream infection in hospitalized children after implementation of pneumococcal conjugate vaccine. J Pediatr Infect Dis 2011;6(2)
Walsh Tj, Drisctoll T, Milligan PA, Wood, Arrieta A. Pharmacokinetics, Safety, and Tolerability of Voriconazole in Immunocompromised Children. Antimicrob Agents Chemother. 2010 Oct;54(10):4116-23.
Hope WW. Smith PB, Arrieta A, Buell DN, Roy M, et al. Population pharmacokinetics of micafungin in neonates and young infants. Antimicrob Agents Chemother.2010 Jun;54(6):2633-7
Chuang M, Singh J, Ashouri N, Katz M, Arrieta A. Listeria Meningitis after Influximab Therapy for Ulcerative Colitis. Journal of Pediaric GI and Nutrition 2010 Mar;50(3): 337-9.
Antonio C Arrieta MD, Kathy Shea BA, Vijay Dhar MD, John Cleary MD, Sudeep Kukreja MD, Mindy Morris RNP, Ofelia Vargas-Shiraishi MS, Negar Ashouri MD, Jasjit Singh MD. Once Weekly Liposomal Amphotericin B as Candida Prophylaxis In Very Low Birth Weight Premature Infants; A Prospective, Randomized, Open-Label, Placebo-Controlled Pilot Study. Clinical Therapeutics 2010:32 (2) 265-271
Benjamin DK, Smith PB, Arrieta A, Castro L, Sanchez PJ, Kaufman D, Arnold L, Kovanda L, Sawamoto T, Buell D, Hope W, Walsh TJ. Safety and Pharmacokinetics of Repeat-Dose Micafungin in Young Infants. Clinical Pharmacology & Therapeutics 2010;87 (1) 93-99.
Smith PB, Walsh TJ, Hope W, Arrieta A, Takada A, Kovanda LL, Kearns GL, Kaufman D, Sawamoto T, Buell DN, Benjamin DK jr. Pharmacokinetics of an Elevated Dosage of Micafungin in Premature Neonates. Pediatr Infect Dis J. 2009 May;28(5):412-5.
Suesaowalak M, Cheung MM, Tucker D, Chang AC, Arrieta A. Chlamydophila pneumoniae Myopericarditis in a Child. Pediatr Cardiol. 2009 Apr;30(3):336-9.
Our infectious disease specialists commonly treat:
Infectious diseases, including those caused by multi-resistant bacteria
Congenital and perinatal infections, including HIV
Opportunistic infections in the immunocompromised patient
Immunocompromised host
Respiratory infections
Viral and fungal infections
Recurrent fever or fever of unknown origin
Hepatitis A, B, C delta, E and G, as well as non-A – G
Tuberculosis and Lyme disease
Coccidiomycosis and other endemic fungal infections
Travel medicine for children
Podcasts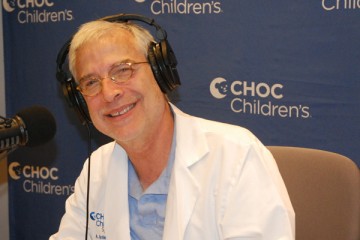 Childhood Vaccinations
In this CHOC Radio segment, Dr. Antonio Arrieta discusses proper timing of vaccinations, dispels myths surrounding vaccinations, and details his current research at CHOC. Listen in to hear more about childhood vaccinations.
Health Topics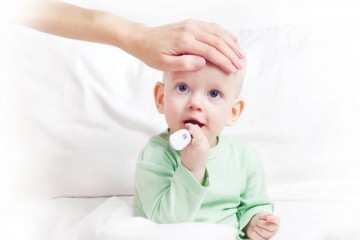 Signs and Symptoms of Pneumonia
Symptoms of pneumonia can include fever and cough, and in the very young, those may be the only symptoms. In older children, you will notice their respiratory rates go up because they need to oxygenate their blood so they breathe more often.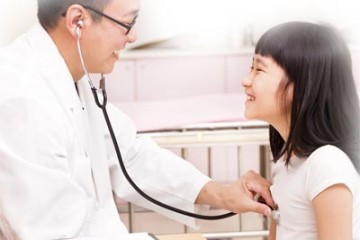 Clinical Trials in Pediatrics
Clinical trials are research projects that involves patients. Doctors conduct these trials to find out how good the drugs are or how best to use them.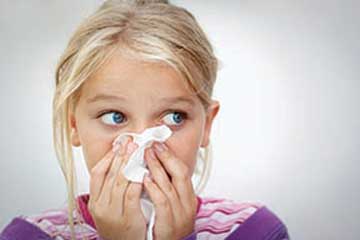 Fighting the Flu
When late fall rolls around, the flu usually rolls in with it. A cough, a high fever and sore throat are early signs of influenza.
Infectious Disease Articles
---