Dr. Mark W. Daniels, Medical Director, Pediatric Endocrinology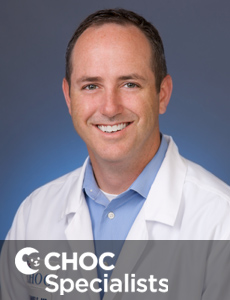 ---
Mark W Daniels MD

Appointments:
888-770-2462
Office: 714-509-8634
Specialty: Endocrinology
Board Certified: Pediatrics, Pediatric Endocrinology
Dr. Mark Daniels is board certified in Pediatrics and in Pediatric Endocrinology. He is the Division Chief of Endocrinology and Diabetes at CHOC Specialists.
Dr. Daniels completed medical school at Stanford University School of Medicine and fellowship training at the Lucile Salter Packard Children's Hospital at Stanford.
He has expertise in diagnosis and management of growth, puberty and bone mineral disorders and in the management of diabetes mellitus.
The diabetes education program at CHOC has developed into a comprehensive bilingual program for Type 1 and Type 2 diabetes. This program is committed to provide comprehensive care for children and teens with diabetes and to help them live complete lives with diabetes.
Dr. Daniels is the Division Chief of the Endocrinology and Diabetes Division.
Mark W Daniels MD is on staff at CHOC Hospital in Orange .
Locations
CHOC Clinic
1201 W. La Veta Ave. Building: CHOC Clinic
Orange, CA 92868
phone: 714-509-8634
fax: 855-246-2329
CHOC Endocrine & Diabetes Center
520 Superior Ave., Suite 160
Newport Beach, CA 92663
phone: 949-631-2062
fax: 877-390-6590
CHOC Health Center – Mission Viejo
26691 Plaza, Suite 130
Mission Viejo, CA 92691
Education
Medical School
Stanford University School of Medicine, Stanford, CA
Pediatric Endocrinology Fellowship
Lucile Salter Packard Children's Hospital at Stanford, CA
Pediatrics Residency
Lucile Salter Packard Children's Hospital at Stanford, CA
Academic Appointments
Assistant Clinical Professor
The University of California, Irvine, School of Medicine
Administrative Appointments
Medical Director, Endocrinology
CHOC Specialists
Honors and Awards
Physician of Excellence
OCMA, Multiple years
Publications
Concepcion, JP, Reh CS, Daniels M, Liu X, Paz VP, Ye H, Highland HM, Hanis CL, Greeley SA. Neonatal diabetes, gallbladder agenesis, duodenal atresia, and intestinal malrotation caused by a novel homozygous mutation in RFX6. Pediatr Diabetes. 2014; 15(1); 67-72.
Richard M. Bergenstal, M.D., William V. Tamborlane, M.D., AndrewAhmann, M.D., John B. Buse, M.D., Ph.D., George Dailey, M.D., Stephen N. Davis, M.D., Carol Joyce, M.D., Tim Peoples, M.A., Bruce A. Perkins,M.D., M.P.H., John B. Welsh, MD., Ph.D., Steven M. Willi, M.D.,Michael A. Wood, M.D., for the STAR 3 Study Group including M.Daniels, J. Krantz, H. Speer and J. Less. Effectiveness of sensor-augmentedInsulin-Pump Therapy in Type I Diabetes. New England Journal ofMedicine. Published at www.nejm.org June 29, 2010(10.1 056/NEJMoal 002853).
H. Peter Chase, Ellen Lescheck, Lisa Rafkin-Mervis, Heidi KrauseSteinrauf, Sonia Chritton, Smita M. Asare, Sara Adams, Jay S. Skyler, Michael Clare-Salzler and M. Daniels, H. Speer and the Type I Diabetes TrialNet NIP Study Group. Nutritional Intervention to Prevent (NIP) Type I Diabetes A Pilot Trial ICAN: Infant, Child, & Adolescent Nutrition 2009; I; 98.
Videos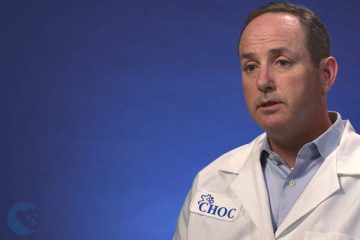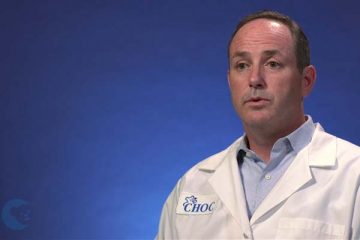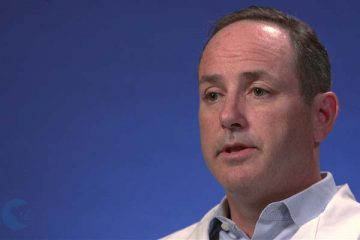 Health Topics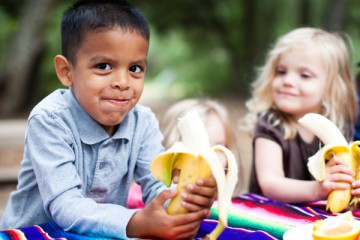 The Facts about Type 1 Diabetes
Type 1 diabetes is an autoimmune disorder in which the body's immune system damages the pancreas so that it can't make enough insulin.