Pediatric Plastic Surgery
We know any malformation or injury can have lasting physical and emotional effects on a child. Many conditions – even the most complex – can be treated with plastic surgery, allowing your child to enjoy a normal, healthy future.
Our pediatric plastic surgery team is here to expertly guide your family through every stage of treatment and healing. Whether you're in Orange County or on the other side of the globe, you won't find this level of care anywhere else.
Pediatric Plastic Surgery Programs
---
---
---
---
What We Treat
We treat children with a full range of physical conditions, including:
Crouzon syndrome
Ear and nose malformations
Micrognathia
Pierre Robin sequence
Traumatic injuries and scarring
Helping Children Look the Way They Feel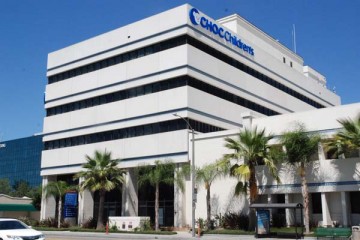 Building: CHOC Clinic | 1201 W. La Veta Ave. | Orange, CA 92868 | 888-770-2462