Rite Aid Corporation Outpatient Pharmacy
Welcome to the CHOC Rite Aid Corporation Outpatient Pharmacy. Our dedicated professionals work together to provide the best in pharmaceutical care for the patients and their families who receive care at CHOC. The outpatient pharmacy is designed to help meet the medication needs of the patients receiving care from CHOC, through our clinics, as well as pediatric patients being discharged from the hospital. Many hard to find products, such as injectable drugs, compounded preparations, and special formula are available. In addition to prescription products, a limited supply of non-prescription medications are available and medication counseling for patients and families is gladly provided.
Consumer Medication Safety
YOU can play a vital role in preventing medication errors, and ConsumerMedSafety.org can provide you the tools to do so! Please visit ConsumerMedSafety.org to learn more.
Learn how to properly destroy your expired and unwanted medications at home – English, Spanish
Online Refills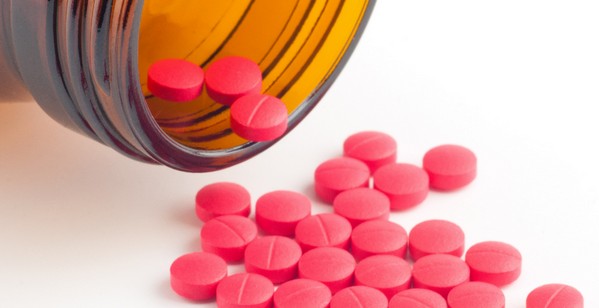 Refills for existing patients may now be requested online through our Refill Website. After creating an online prescription profile, you will be able to request a refill of an existing prescription; learn how to safely and effectively use your prescriptions; and update your personal information.
Med-to-Bed Program
Bringing a child home from CHOC just became easier. Our patients, and their parents, are now discharged with home medications already in hand. That's right — no more stopping by a pharmacy thanks to the new Med-to-Bed program that improves patient safety and helps prevent hospital re-admissions.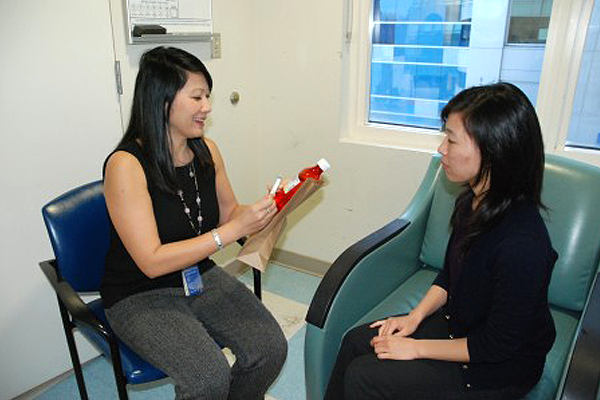 Location
CHOC Pharmacy

We're located in the Lower Level of the CHOC Clinic.
See Building #2 on the CHOC Campus Map: English | Spanish
  1201 West La Veta (CHOC West Building) | Orange, CA 92868
  Phone: (714) 509-8856
Hours
Monday – Friday, 9:00 AM – 7:00 PM
Saturday, 9:30 AM – 4:00 PM (Closed 12:30 PM – 1:00 PM for lunch on Saturday only)
Closed Sunday and Holidays