Most pediatric dentists will agree that regular dental care should begin by one year of age, with a dental check-up at least twice each consecutive year for most children. Some children may need more frequent evaluations and care. A recent study reported that more than half of the children entering Orange County elementary schools have unmet needs concerning oral health. CHOC's dental specialists provide expert diagnosis and care for infants, children and adolescents with both common and complex dental problems.
Pediatric dental services are available at the Children's Health & Dental Center– a collaborative effort between CHOC, Healthy Smiles for Kids of Orange County and the Garden Grove Boys & Girls Club. Funded in part by the Children and Families Commission of Orange County and private corporate support, Healthy Smiles is working with community pediatricians, pediatric dentists and educational institutions to bring dental treatment, education and preventive care to the medically underserved community. An educational program is provided for general dentists, pediatricians and other health care professionals so that they can recognize and evaluate children's oral health problems and when indicated, make the appropriate referrals.
The Children's Health & Dental Center is located at 10602 Chapman Avenue in Garden Grove. Hours vary. For more information, please call 714-537-0700.
How To Get Kids To Brush Their Teeth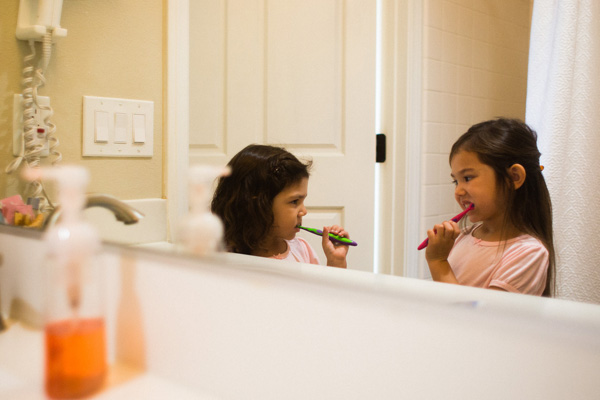 Brush up on tips for healthy teeth, and find out what causes bad breath in kids. It can be tricky to get kids to brush and floss regularly, but building healthy oral hygiene habits early in life is important.
Developing Dental Habits In Kids With Special Needs
Helping your child develop a dental hygiene routine can be complicated if other medical conditions are present. Dental care is the most common unmet need among children with special needs, according to the American Academy of Pediatrics.