We know it can feel overwhelming when your child faces multiple diagnoses. That's why the Thompson Autism and Neurodevelopmental Center at CHOC brings specialists to you all in one place, to help make care for your child as seamless as possible. Our Center offers several programs for conditions that can occur alongside autism, such as Fragile X syndrome.
What is Fragile X Syndrome?
Fragile X syndrome is a genetic condition that can cause developmental problems, including:
Autism (Almost 50 percent of males and 16 percent of females with fragile X have autism, according to the CDC)
Anxiety
Intellectual disability
ADHD
Learning disability
Seizures
Each child with Fragile X syndrome may have mild or severe forms of these problems. It is a rare condition, affecting 1 in 4,000 boys and 1 in 8,000 girls. There is no cure for Fragile X syndrome, though many therapies and early intervention can help children with developmental disabilities.
Fragile X Clinic at CHOC
Fragile X clinics provide medical services (including medication evaluations and consultations) supervised by a physician and supported by the latest medical, educational and research knowledge available. Multidisciplinary services, such as genetic counseling and occupational, speech, language and behavioral therapies, are also available either at the clinic or by referral.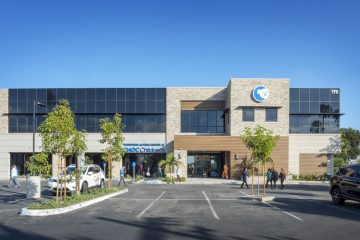 Why Choose Thompson Autism and Neurodevelopmental Center at CHOC?
When your child has a neurodevelopmental condition such as Fragile X syndrome, you want access to every resource available. The Thompson Autism and Neurodevelopmental Center at CHOC is dedicated to bringing the latest treatments, innovative research and resources to the autism community in Orange County. Through our unique programs, children have a centralized place where they can receive early diagnosis, advanced therapy and the possibility to reach their true potential. We have a multidisciplinary approach, including psychology, psychiatry, neurology, neurodevelopment, speech, occupational therapy, child life services, social work, assistance with school services, onsite resource coordinators and easy access to genetics, gastroenterology, physical medicine and rehab and other services.
How can my child participate in the program?
Children who take part in the Fragile X Program at the Thompson Autism and Neurodevelopmental Center will be referred by their provider at CHOC. If you have questions about your child and our program, speak with your child's CHOC provider for more information.