YOUR FUTURE. YOUR HEALTH. YOUR WAY.
Adolescent to Adult Bridge Program (A2B)
CHOC is here to help our patients be as healthy as possible, all the way to adulthood. That's why we offer the Adolescent to Adult Bridge Program (A2B) to guide youth and young adults on this path. We will help you and your family get ready for you to make healthcare decisions and prepare you to see an adult doctor.
What to expect during your transition to adult care
Preparing for adult healthcare is important whether you visit the doctor often or once a year.
Starting at age 12, part of your annual doctor's visit will focus on your health knowledge and skills.
You will practice speaking for yourself and being active in your appointment by meeting alone with your medical team.
Your team will help you set goals and plan for important issues such as insurance and getting ready for work or college.
At 18, you will become a legal adult and will choose who has access to your health information. Parents and guardians will not be able to talk to your doctor or insurance plan without signed consent from you.
As always, if you have any questions or concerns, please feel free to contact your CHOC provider.
Changing from a pediatric doctor to an adult doctor
We will partner with you and your family to decide the best time to transfer to an adult doctor and recommend that this happens before age 21. You won't do it alone. We are here to help you find an adult doctor who takes your insurance, send medical records and talk with your new doctor about your health needs.
Track your progress on the path to adulthood
You'll pick up many skills on your way to adulthood. To help you keep track of which skills you've mastered and which ones to work on next, we created a Care Transition Checklist.
Here are a few tips before you get started:

Find your age range to see which skills are developmentally appropriate for you to work on. These age ranges provide a general guide and do not require you to go in this order.
---

Remember, you don't have to learn everything at once. Pick one skill to learn at a time, starting with one that seems the easiest to you.
---

Be sure to share your new skills with your care team at your next appointment.
---
Videos about the CHOC A2B Program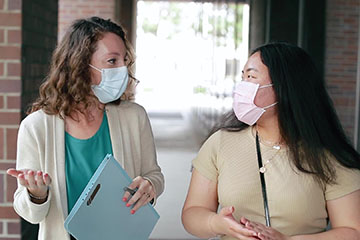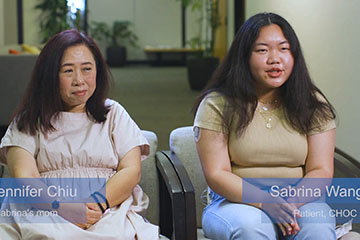 Educational Resources for Transition-Aged IBD Patients
CHOC and the Crohn's and Colitis Foundation worked together to create guides for helping teenagers and young adults through IBD. We have provided a selection of informative materials online for your convenience.