While your child is in the hospital, we will work closely with you to create a warm, compassionate environment while providing excellent medical care. As a parent of a child at CHOC, you are an important part of the team working to make your son or daughter well. We would like to make you as comfortable as possible during your stay with us. Please see below for a list of family amenities and resources designed to make your stay a pleasant one, important information for patients and families and a comprehensive services guide.
Featured Family Amenities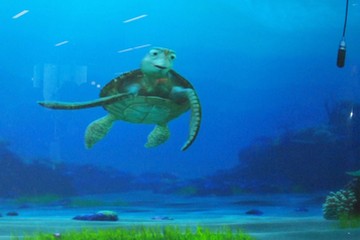 Turtle Talk
This interactive experience gives patients and families a chance to have live conversations with Crush, the animated sea turtle from the Disney-Pixar film "Finding Nemo."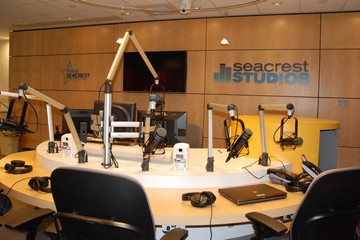 Seacrest Studios
Where else can a kid be a disc jockey? This interactive broadcast multimedia center provides our patients with an outlet to engage in radio, television and new media production.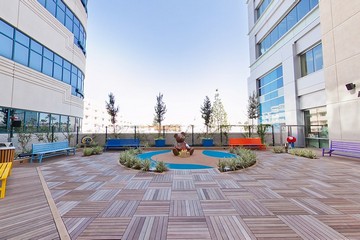 Spaces Just for Kids
Patients can enjoy the southern California weather in our 3,000-square-foot play area. There is also an indoor play room for younger kids as well as a distinct place for our teen patients.
---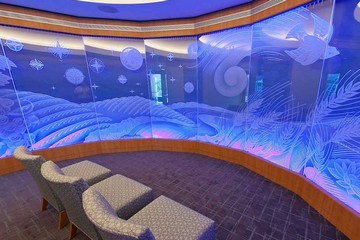 Meditation & Prayer Room
This beautifully designed space is a quiet and sacred place designed to accommodate people of all faith traditions.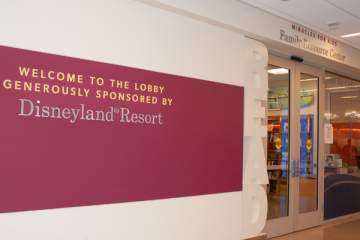 Resource Center
Home to a children's library and adult business center, our Family Resource Center includes three multimedia stations that can be used to research information on pediatric illnesses and injuries.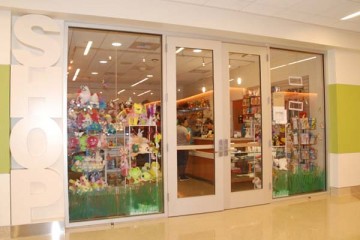 Gift Shop
The Gift Shop offers a wide variety of merchandise for our patients, visitors and staff and will gladly take phone orders for items to deliver to any CHOC patient.  Just call 714-509-8668. Or try our online shop.
---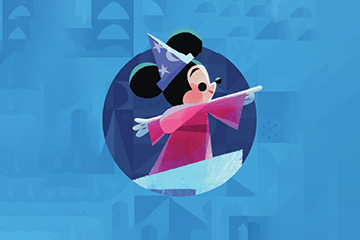 Disney Children's Hospitals Program
Disney is using the best of its storytelling, beloved characters and creativity to create a more personal and comforting experience for children with a $100 million commitment to help reimagine the patient journey in children's hospitals. Learn more.
Important Information for Patients and Families