Outpatient Cancer Treatment Services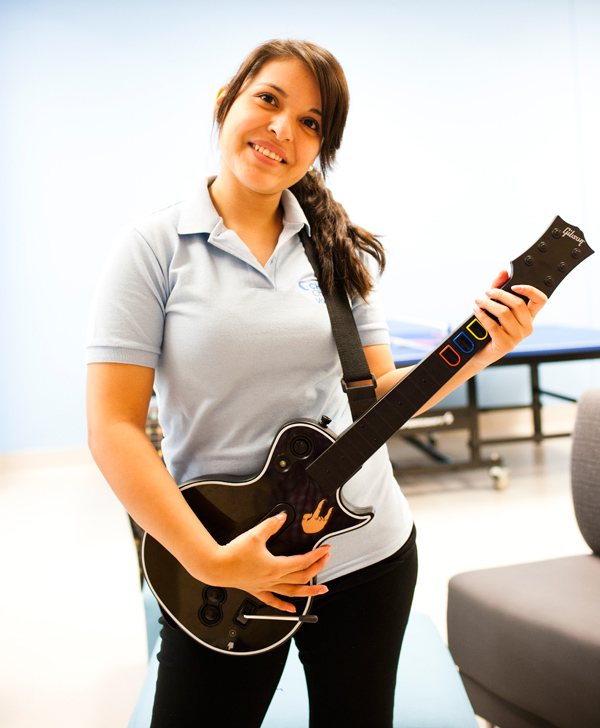 Once a patient receives a diagnosis at the Hyundai Cancer Institute at CHOC, family members meet with the oncologist who will outline the child's treatment plan. Treatment plans, which are also called protocols, are based on a variety of factors including the type and extent of disease at diagnosis. Different types of cancers call for one or more different treatment approaches. Family members receive a "roadmap," which is the "calendar" of the treatment plan. The child's case coordinator reviews the roadmap with each family. The treatment plan may be modified based on a child's response to their treatment. Although hospitalization may be part of a child's treatment roadmap, we strive to treat patients as much as possible on an outpatient basis so that our patients can focus on getting better in the comfort of their own home and maintain as normal a lifestyle that their treatment will allow. The Cancer Institute is dedicated to making all of our outpatient services both convenient and comfortable for patients and families.
The Dhont Family Foundation Outpatient Infusion Center
Research has shown that treating children on an outpatient basis, whenever possible, can promote faster recovery times and enhanced well being. Thanks to the The Dhont Family Foundation Outpatient Infusion Center (OPI), patients have a dedicated outpatient facility in which they can receive infusions and procedures, like chemotherapy and other medications, without having to be admitted to the hospital for an overnight stay. (Chemotherapy can be used to control the spread of cancer, relieve cancer symptoms, or ultimately cure a patient's cancer.) The OPI features 18 outpatient infusion stations, including two isolation rooms and two procedure rooms. The center includes a recreation therapy area and dedicated child life specialist, as well as televisions, DVD players, and PlayStations at each infusion station. We truly believe in the healing power of play.
Outpatient Clinic
The Cancer Institute has its own dedicated outpatient clinic for all appointments that do not include a hospital stay, chemotherapy or a special procedure like a lumbar puncture or bone marrow biopsy. Our clinic setting and special scheduling allows us to provide patients with access to many of the specialists and services they need all in one office visit.
Radiation Therapy
Radiation therapy is the treatment of cancer using beams of high-energy waves or streams of particles (radiation). When used in high doses, radiation can kill cells or keep them from growing and dividing. Normal cells are also affected by radiation, but unlike cancer cells, most of them recover from the effects. Radiation therapy is often used with surgery to treat cancer. We partner with St. Joseph's Cancer Center's specially trained pediatric radiation specialists to provide our patients with the latest radiation techniques. Radiation is often used before surgery to shrink a tumor, making it easier to remove the cancerous tissue.
The Outpatient Infusion Center
The Outpatient Infusion Center is a dedicated outpatient facility in which cancer patients can receive infusions and procedures, like chemotherapy and other medications, without having to be admitted to the hospital for an overnight stay.
In this video, Dana Moran, RN, BSN, CPON, a nurse in our Outpatient Infusion Center (OPI), shares how the OPI has changed how we help children dealing with cancer.
LOCATION
Patients who are visiting the OPI should dress comfortably and families are encouraged to bring comfort items the child may want to have close to them during the infusion process.
The OPI is located on the second floor of the CHOC Clinic Building on the right, just past the Outpatient Cancer Clinic.
The OPI is open 7 a.m. to 7:30 p.m. Appointment times vary depending upon the patient's needs.
Patients who are running late for their appointment should notify the OPI staff as soon as possible by calling (714) 509-3030.
Parents are encouraged to find alternate child care for the patient's siblings so that they can concentrate on the patient's needs during the infusion.
Families arriving for infusion treatment should park in the main hospital parking structure and park in the special "Outpatient Infusion Center Only" reserved spaces on the second floor.