Hyundai Cancer Institute :: Meet the Lymphoma Treatment Program Team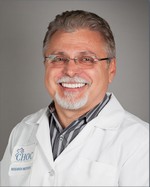 The Lymphoma Treatment Program is a multidisciplinary team of lymphoma experts. The team is led by Ivan Kirov, M.D. who is a board-certified pediatric hematologist/oncologist. He earned his medical degree from the Medical Academy in Sofia, Bulgaria in 1979. He did his residency and fellowship in Bulgaria where he went on to become an accomplished pediatric hematologist/oncologist for more than 12 years. In 1992, Dr. Kirov moved to the United States and became a visiting fellow in the bone marrow transplant program at the Johns Hopkins Hospital Oncology Center. He then went on to complete a residency in pediatrics at Westchester County Medical Center and postdoctoral fellowship in pediatric hematology/oncology at CHOC Children's.
Associate Spotlight: Nicole Crook-Oncology Nurse
" I enjoy working with the Children's Oncology Group and our oncologists to find the latest treatments and clinical trials for our patients. Oncology nurses have a deep sense of compassion. We really get to know the families and we are with them through their ups and downs; we become a member of the family. Our jobs are heartbreaking and rewarding all at once. I know I never want to work anywhere else. Ever."
Read more about Nicole...