Hyundai Cancer Institute :: Meet the Adolescent and Young Adult Treatment Program Team
The Adolescent and Young Adult Treatment (AYA) Program at the Hyundai Cancer Institute at CHOC Children's is made up of nationally recognized oncologists, hematologists and board-certified surgeons. Because our program is focused on teens and young adults, we "get" what teens and young adults need—medically, emotionally and beyond. We understand that their needs, rights, questions, and feelings are very different than those of young children.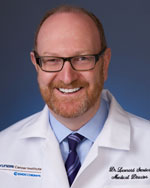 The AYA team is led by Leonard Sender, M.D. who is PSF Chief of Oncology and Medical Director of the Cancer Institute. He is board certified in pediatrics and pediatric hematology/oncology. He served his fellowship at Children's Hospital of Los Angeles. He completed both his residency and internship at UCI Medical Center in Orange. Dr. Sender received his medical training at the University of Witwatersrand in Johannesburg, South Africa.
Dr. Sender is very accomplished in treating teen and young adult patients. In fact, he is one of the few pediatric-trained oncologists in the nation who also works with adults. Dr. Sender serves on the Adolescent and Young Adult Committee for Children's Oncology Group, a cooperative group whose purpose is the study of childhood and adolescent cancer. He is also editor-in-chief of the Journal of Adolescent and Young Adult Oncology.
Associate Spotlight: Barbara McDavid-Case Coordinator
Because of her family's history of cancer, Barbara McDavid decided when she was still a little girl that she wanted to work with cancer patients. She began her career at the Hyundai Cancer Institute at CHOC Children's working in the oncology intensive care unit (OICU). When a temporary position as case coordinator became available in 2007, Barbara was eager to give it a try. What began as a temporary assignment became Barbara's permanent passion and dedication.
Read more about Barbara...