Dr. Caroline Grantz, Pediatric Psychology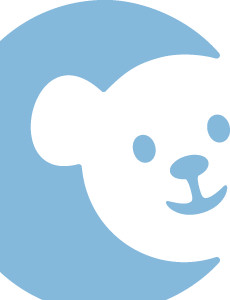 Dr. Grantz is a native of California who is delighted to be back in her home state after experiencing serious humidity and winder during graduate school. She is passionate about helping families understand their children's strengths and weaknesses to reach their full potential and lead full and satisfying lives, Her clinical approach incorporates the goals and values of families with evidence-based assessment and recommendations. Outside of CHOC, she enjoys hiking, live music and comedy, and finding hidden brunch spots.
Clinical Interests
Autism Spectrum Disorders, Craniofacial Disorders, Genetic Disorders, Neurodevelopmental challenges in the context of complex medical history, Adolescents and young adults/transaction to adulthood with Neurodevelopmental disorders.
Research Focus
Transition to adulthood with neurodevelopmental disorders.
Location
CHOC Children's, Center for Autism and Neurodevelopmental Disorders
2500 Red Hill Ave #100
Santa Ana, CA 92705
Phone: 949-267-0446
Fax: 949-221-0004
Education
Psychology School
University of Miami, Miami, FL
Pediatric Neuropsychology Postdoctoral Fellowship
Oregon Health & Science University, Portland, OR
Graduate School 
University of Miami, Child and Family Track
Residency   
Rush University Medical Center, Child, Adolescent, and Pediatric Track.
Fellowship
Oregon Health and Sciences University Child Development and Rehabilitation, Pediatric Neuropsychology
Research and Publications
Kriz, D., McKittrick, K., Grantz, C., Eng, M., Nguyen-Driver, M., van der Fluit, F., & Duvall, S. (2015). Pediatric Neuropsychological evaluations: Parent utilization and perception of usefulness in an epilepsy population. Archives of Clinical Neuropsychology.
Ibanez, L. V., Grantz, C. J., & Messinger, D. S. (2013). The development of referential communication and autism symptomatology in high-risk infants. Infancy.
Baker, J., Messinger, D. S., Lyons, K. K., & Grantz, C. J. (2010). A pilot study of maternal sensitivity in the context of emergent autism. Journal of Autism and Developmental Disorders.
Caroline J Grantz Ph.D.

Office: 949-267-0446
Specialty: Psychology
Additional Languages: English, Spanish
On Staff at: CHOC Children's Hospital