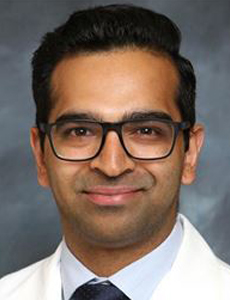 ---
Neil B. Patel DPM

Office: 714-771-4191
Specialty: Podiatry
Board Certified: Podiatry
Neil Patel, DPM, DABPM, AACFAS is a foot and ankle specialist. Dr. Patel offers a range of comprehensive care options for simple and complex issues, including treatments for ankle sprains and other ankle problems, neuroma, nail fungus, heel pain and flat feet, as well as corn removal, bunion surgery, and other cutting-edge, innovative approaches to care.
Dr. Patel completed his surgical residency at the University of Pittsburgh Medical Center in Pittsburgh, PA. He focused on the following areas: Forefoot Surgery, Rearfoot & Ankle Reconstruction, Ankle Arthroscopy, Orthopedic Trauma, Diabetic Limb Salvage & Charcot Reconstruction, and Advanced Wound Care & Plastic Surgery.
Neil B. Patel DPM is on staff at CHOC Hospital in Orange .
Location
Cambridge Foot and Ankle
1038 E. Chapman Ave.
Orange, CA 92866
phone: 714-771-4191
fax: 714-771-2731
Education
Medical School
Temple University School of Podiatry, Philadelphia, PA
Residency
University of Pittsburgh Medical Center, Pittsburgh, PA