Dr. Neil F. Jones, Plastic Surgery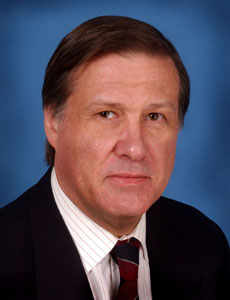 Dr. Neil Jones is a board certified plastic and reconstructive surgeon who specializes exclusively in reconstructing children with hand injuries and congenital hand deformities at CHOC.
Dr. Jones is a Distinguished professor of orthopedic surgery and a Distinguished professor of plastic and reconstructive surgery at the University of California Los Angeles and emeritus chief of hand surgery and previous director of the hand surgery fellowship training programs at both Ronald Reagan UCLA Medical Center and the University of California Irvine Medical Center.
Dr. Jones received his medical degree from Oxford University, England. He completed residencies in general surgery, neurosurgery and orthopedic surgery at Oxford University and in plastic and reconstructive surgery at the University of Michigan. He completed a fellowship in orthopedic hand surgery at the Massachusetts General Hospital – Harvard Medical School in Boston and in plastic and reconstructive surgery at the London Hospital in London, England.
Dr. Jones is board certified in general surgery and plastic and reconstructive surgery and obtained the Certificate of Added Qualification in Surgery of the Hand (CAQ) from the American Board of Plastic and Reconstructive Surgery.
Dr. Jones has authored over 275 refereed journal articles and book chapters related to hand surgery and microsurgery and edited two books "Microsurgical Reconstruction of the Upper Extremity – Current State of the Art" and "Operative Microsurgery." He has given over 750 presentations at international and national meetings; as a visiting professor at universities and hospitals in the United States and around the world; and as the keynote speaker at international hand surgery and microsurgery conferences.
Dr. Jones has been cited for both hand surgery and microsurgery in the "Best Doctors in America" and "America's Top Doctors" every year since 1992.
Clinical Interests
Children's congenital hand differences
Research Focus
Reconstructive Microsurgery - toe-to-hand transfers
Locations
UCLA Department of Orthopedic Surgery
1225 15th Street, Suite 2100
Santa Monica, California 90404
phone: 424-259-8053
CHOC Clinic
1201 W. La Veta Ave. Building: CHOC Clinic
Orange, California 92868
phone: 888-770-2462
fax: 855-246-2329
Education
General and Orthopedic Surgery Residency
Radcliffe Infirmary, Oxford, England
General Surgery Residency
Medical College of Wisconsin, Milwaukee
General Surgery/Orthopedic Surgery/Neurosurgery Residency
University Hospital of Wales, Swansea, Great Britain
Internal Medicine Internship
University Hospitals, Southampton, England
Medical School
Oxford University Medical School, England
Orthopedic Hand Surgery/Microsurgery Fellowship
Harvard Medical School/Massachusetts General Hospital, Boston, MA
Plastic and Reconstructive Surgery Residency
University of Michigan, Ann Arbor
Plastic Surgery Fellowship
North East Thames Regional, The London Hospital and St Bartholomew's Hospital
Professional Organizations
President, American Society for Surgery of the Hand (2015 -2016)
Honors and Awards
"Best Doctors in America"  1992 – present
"America's Top Doctors"  1992 – present
Neil F Jones MD

Appointments:
888-770-2462
Office: 424-259-8053
Specialties: Hand Surgery, Plastic Surgery
Board Certified: Plastic Surgery
On Staff at: CHOC Hospital in Orange