Dr. Jason D. Toranto, Plastic Surgery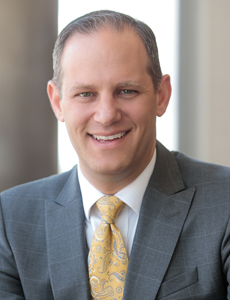 ---
Jason D Toranto MD

Office: 858-598-5291
Specialty: Cleft Palate, Plastic and Craniofacial Surgery
Board Certified: Plastic Surgery, General Surgery
Additional Languages: Spanish
On Staff at CHOC Children's in Orange and Rady Children's in San Diego
Dr. Toranto is dedicated to the field of plastic, reconstructive and craniofacial surgery. He has been on the medical staff at CHOC Hospital since 2013. He is board-certified by both the American Board of Plastic Surgery (2014) and the American Board of Surgery (2009) and is fellowship trained in craniofacial surgery (2013). An active member of the American Society of Plastic Surgeons (2015) and a Fellow of the American College of Surgeons (2016), he specializes in cleft lip repair, neonatal mandibular distraction, facial trauma, and aesthetic and reconstructive surgery
Born and raised in Dallas, Texas and fluent in Spanish, Dr. Toranto earned his undergraduate degree from Stanford University with honors. He then attended the University of Michigan Medical School, where he earned his medical degree (2004). During his time at the University of Michigan Medical School, he received two awards: the International Institute Award for Latin American Studies as well as the Global REACH International Studies Award – to study alongside Latin American doctors and serve Latin American patients in Buenos Aires, Argentina.
After medical school, Dr. Toranto matriculated to the University of Alabama at Birmingham where he completed his general surgery residency (2009). He then completed a plastic surgery residency at Duke University (2012). During his plastic surgery residency, Dr. Toranto was selected as a Regan Fellow and worked with Operation Smile in Jamshedpur, India performing cleft lip and cleft palate repairs for indigent patients with no other access to such care.
Upon completion of his second residency, he continued to train and completed a craniofacial fellowship at the University of Southern California/Children's Hospital Los Angeles (2013).
Dr. Toranto is on staff at CHOC Hospital in Orange.
Clinical Interests
Cleft/Mandibular Distraction/Craniofacial Surgery
Location
5395 Ruffin Road, Suite 102
San Diego, CA 92123
phone: 858-598-5291
fax: 866-559-1264
Education
Medical School
University of Michigan School of Medicine, Ann Arbor, MI
Internship
University of Alabama Hospital/Birmingham, General Surgery
General Surgery Residency
University of Alabama at Birmingham, Birmingham, AL
Plastic Surgery Residency
Duke University Medical Center, Durham, NC
Plastic and Craniofacial Surgery Fellowship
University of Southern California
Children's Hospital Los Angeles
Organization
Health Topics