Dr. Michael K. Jakobsen, Otolaryngology (ENT)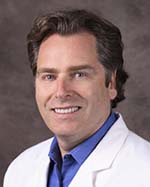 ---
Michael K Jakobsen MD

Appointments:
949-364-4361
Specialty: Otolaryngology (ENT)
Board Certified: Otolaryngology
Dr. Jakobsen received his Medical Degree from the University of California at San Francisco's School of Medicine. He spent one year as a Howard Hughes Research Scholar in the laboratory of Steven Rosenberg, M.D. at the Surgery Branch of the National Cancer Institute, studying both immunology and immunotherapy options for the treatment of melanoma. Dr. Jakobsen went on to complete a six year residency in the Department of Surgery at UCLA's School of Medicine. Dr. Jakobsen's surgical training included one-and-a-half years of general surgery and four-and-a-half years of head and neck specialty surgery. He also spent one year in basic research studying voice and voice disorders along with the feasibility of laryngeal transplantation. Dr. Jakobsen is Board Certified in Otolaryngology/ Head and Neck Surgery and a Fellow of the American College of Surgeons. He has written numerous scientific publications relating to laryngology and the study of immunology and immunotherapy of cancer. His professional interests include head and neck surgical oncology, sleep and sleep related disorders, pediatric surgery/otolaryngology as well as voice disorders/laryngology.
Clinical Interests
Voice disfunction/laryngology; accepts patients of all ages.
Michael K Jakobsen MD is on staff at CHOC Mission Hospital.
Locations
Head and Neck Associates of Orange County
26726 Crown Valley Pkwy, Suite 200
Mission Viejo, CA 92691
phone: 949-364-4361
fax: 949-364-4495
24411 Health Center Dr, Suite 370
Laguna Hills, CA
phone: 949-364-4361
fax: 949-364-4495
Education
Medical School
University of California at San Francisco's School of Medicine, San Francisco, CA
Internship
University of California of Los Angeles, Los Angeles, CA
Residency
Residency in the department of surgery at the University of California of Los Angeles, Los Angeles, CA